«§» 16 November 2012
All of us cannot pay back the love ,care and affection which we are receiving from our parents since our birth. Sometimes parent feel annoyed due to us just because they love us the most. Hence it is our duty to make your parents feel cherished , happy and proud. It is our duty to repay for their deeds by making them feel proud. Here are some ways to make them feel proud.
#10: Be Responsible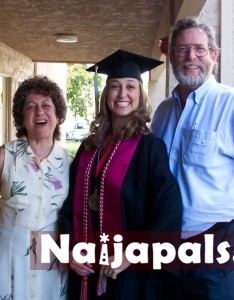 If you are a responsible child of your parents, your parents will not have to keep an eye on you every time . That is what you are doing , where are you going etc. Be a responsible , trustworthy and reliable. Always speak truth to your parents. Never hide anything. Being responsible don't mean that you become home sick. Do what you want to do but make sure that you won't go beyond the boundaries or don't do the things that would hurt your parents. If you have taken some responsibility then do it with your great enthusiasm such that your parents will feel proud of you.
#9: Do your Best
Always try to do your best if you are a student, get good marks , participate in games , quizzes, appear in competitions. That will make your parents feel proud of you. If you are doing some work or job, then be hard-working. As we all know hard work is the key to success. If you are most hardworking employee in your company or whatever job you are doing, that will be a matter of joy for them. If you are working then buy some clothes or something for your parents. Always put your 100% effort and be enthusiastic towards your every job and you will gain success.
#8: Be Co-operative
Despite of all other duties, it is also your duty to help your parents when they need you. Help your mother in little things like peeling off vegetables, getting water for them and much more. You can also do some jobs for your father. Like this you become a obedient child of your parents. One of the most good thing is that try to make food when your mother is not feeling well . And let her do rest. On Sundays you can accompany your father on work. Help your brothers and sisters in their tough work like mathematics, science or in doing some creative collage work. You can help them by giving different creative ideas for their work. Your parents will be glad to see your co-operative and helpful nature. That will be like feeling proud of you.
#7: Do Right Things
Nobody is completely perfect. Sometimes we make mistakes. But we can learn from our mistakes. So, never do anything wrong, that may hurt your parents. For example, you lied to your parents and you get caught. Avoid these types of wrong things. So do right things as much as you can. And if you think you did wrong, then you must apologize from heart. Never go beyond the boundaries that your parents have provided to you and never do anything wrong that will hurt your parents. Rules are made to be followed not to be broken. Keep in the limits they have made for you. Never do anything that will lead you to any jail or prison, that will surely not make them feel proud.
#6: Be Good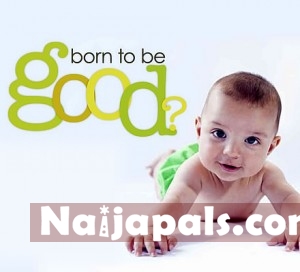 Always make them feel good by doing good things. Enjoy the simple things with your parents, for example watching television, go for a movie, go for shopping, or any holiday spot. Don not them let them feel that you are pulling away. Spend most of the time at home with them. Call them often if you are living at another place like hostel. Never speak any lie to them. That will create more complications in relations. Be good to your siblings also. If you are a good person, your parents will feel warm and proud.
#5: Don't Argue with them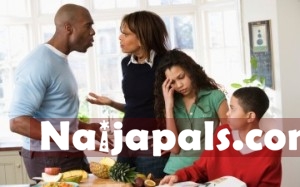 Do not ever argue with your parents, it will only make things worse. Listen to what they say , smile , and then think secretly over the issue. Parents always think good for their children , so it is our duty to accept the things what we are supposed to do rather than arguing with them. Never speak rudely to your parents, even if it is their mistake somehow. Think a way that how they have helped you or pleased you. Do not criticize their opinion. Make them feel good instead of frustrated.
#4: Stay Calm
Always try to be calm and collected at any place. Whether you are at school , work or home. Be good and calm to your friends or siblings. If someone is trying to pull you down than do not show rage and anger, instead be calm and polite. Do not participate in any fight or quarrel. Take this in remind that fighting will not solve any problem. Do something to leave your anger and frustration such as do some exercise or listen some music or some dance. Be cool and stay happy. That's how your parents will appreciate your calm and polite behavior.
#3: Be Obedient
Obey your parents. Make this point in mind that whatever your parents are doing is just good for you. They will not make any decision that may against you. So respect their every decision. Many of the youngsters talk rudely to their parents. Make sure when you point your index finger towards anybody, rest are pointing towards yourself. Always talk to them in a peaceful and calm manner. Note that your tone of speaking should be polite. Your parents will be glad to see the well-mannered and obedient behavior of their child.
#2: Spend the Time with your Family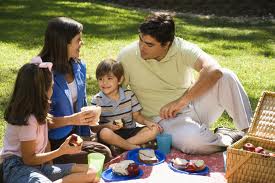 Go for a trip in your holidays with your family instead of using internet, party being at home. Also avoid your i-pods, cell phones when your go out and enjoy with your parents. Play games with them, gossip and hear their life stories. Mostly all of your 8-10 hours are spent in your school or work. So try to spent rest of your time with your brothers, sisters and parents. Help them for school or college work. Your parents will be proud to see you taking care of your siblings.
#1: Touch the Core
You might have seen your friends giving their parents gifts on their anniversary, birthday, or other important occasions and they really get very happy by getting even small gifts for their children. Such that you can make your parents feel food by touching the core of their hearts. you can give them even more affectionate things like hand-made cards, flowers, bouquet, home-made cakes, or any such stuff. You can make a scrap book of your family photographs and write some poems on beautiful memories of your family. You can your mother of your father's first proposal to your mother by red flowers or home-made cake by grand mother's hand made cake. You can make a frame of your parents photograph. Parents love children delighting the family moments and memories and will be proud of you.
---
Posted: at 16-11-2012 04:48 PM (8 years ago) | Hero