The recent media report that Nigeria is now holding the enviable record of a country with the highest private jet ownership in Africa is unarguably rankling.This untoward development has brought into sharper focus the paradox of a nation that is endowed with huge oil resources but where only a few privileged individuals are wealthy.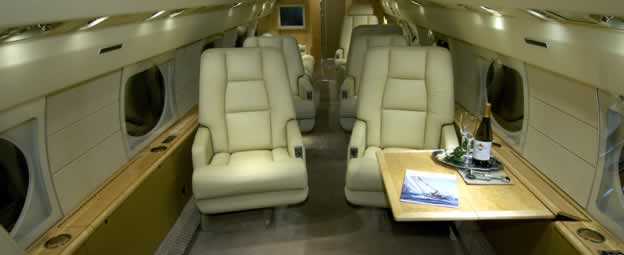 In a country where the average citizen or over 70 percent of the population lives on less than $1 per day, it is astonishing that there is a super rich class of business moguls, bankers, preachers, politicians and oil magnates whose private ownership of jets is more than that of any other country in the continent.

The report has it that ownership of state-of-the-art jets in Nigeria has increased to over 200 in 2012 from 50 in 2008.

It also indicates that N1.30 trillion may have been spent by Nigerians in the last seven years to acquire jets. The cost of a jet ranges between N2.4 billion and N9 billion.

Though successive Nigerian administrations have generously dubbed the country as the "Giant of Africa," the reality on ground indicates that Nigeria does not deserve to be so called.

Ours is a system riddled with systemic corruption and officially-sanctioned profligacy. Over the years, we have not fared better in any index of development by any African and global ranking bodies.

While it is the prerogative of individuals to decide what to do with their money, we think that the rush by wealthy Nigerians to acquire private jets is fast becoming an obsession that should be curbed.

The new craze among public office holders is unnecessary show of power, prestige and personal ego. Acquiring a private jet has now become a status symbol for a few privileged nouveau riche Nigerians including members of the political elite.

Given that some oil-rich states of the Niger Delta region can afford the luxury of a private jet for their chief executives, the same can hardly be said of other states of the federation where basic necessities of life are still a campaign issue.

Even among the oil-rich states, some environmental challenges occasioned by years of oil exploration and exploitation are still begging for attention that acquisition of jets cannot be a top priority.

The recent havoc caused by flood in many parts of the country shows the enormity of environmental problems facing most of the states. Besides, every state in the country is bedevilled by the blight of unemployment and poverty. The country is still battling with general insecurity occasioned by armed robbery, kidnapping, terrorism and other social ills.

Moreover, the nation's education and health sectors are in a shamble, yet we parade the highest number of jet owners in Africa. We decry the new craze to acquire jets among Nigerians, especially the public office holders. In fact, public office holders should seriously face governance and other developmental issues and do away with the tendency to buy jets.

Apart from being an avoidable drain on the state's resources, there is no need and justification for such ego-tripping. This overt and stupendous consumerism culture epitomizes poverty of ideas and misplacement of priorities. It should be stopped forthwith.

While there is nothing basically wrong with private individuals owning jets, we should not bring the Nigerian factor to bear on it so that it does not become nauseating.We urge Nigerians to moderate their taste for ostentation and curb the new craze. We appeal to state governors to channel those resources to the enhancement of democracy deliverables to the people. Let them compete on developmental issues and not on jets. Above all, government should regulate the acquisition of luxury goods including jets by increasing taxation on them. Efforts should be geared towards improving the nation's aviation industry.

Perhaps, the mad rush to acquire private jets can be lessened if the aviation sector is working. People resort to acquiring jets to possibly overcome the shortcomings of the ailing aviation sector. A situation where only two or three private airlines service the nation's domestic flight needs is not good enough. Floating a functional national carrier in addition to having a few more functional and effective private operators can largely address the problem.
Posted: at 19-11-2012 09:20 AM (9 years ago) | Gistmaniac