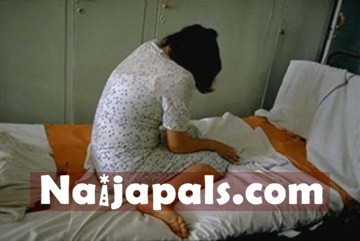 The Ekiti State Police Command has arrested an 85-year-old man, Samuel Oladipupo, for allegedly molesting a 12-year-old JSS 1 pupil.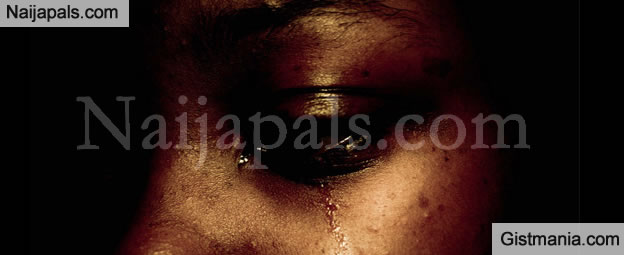 Our correspondent gathered that the suspect had on Sunday called the victim (name withheld) and sent her on an errand but later accused the girl of stealing his phone.

In the process of searching for the phone, Oladipupo was said to have grabbed the girl in his sitting room and forcibly had sex with her.

The suspect, however, denied having sex with the girl insisting that the pupil seduced him. He said he attempted to made love with the girl but controlled himself when he realised that the girl might have been sent to lure him into trouble.

Oladipupo, who is said to have two wives, told journalists at the Police headquarters that he sent the victim on an errand to buy him a recharge card.

He added that when the girl returned, she said she was hungry and he offered her food.

According to Oladipupo, while eating, she stripped herself unclad, exposed her Bosom s and asked him to explain while her two Bosom s were not the same size.

"At his point, I became aroused and I made an attempt to made love with her but as I was about to penetrate her, I realised that she might have been sent to put me in trouble. So, I jumped up and left her. I did not made love with her," the suspect said.

But the victim who denied that she seduced the old man said she had gone to mend her sandals when the suspect sent her to buy him a recharge card.

She said after buying the card and loaded it in the man's phone, Oladipupo later accused her of stealing his phone.

She stated that the suspect accosted her and she followed him to his apartment. But on getting to his sitting room, the girl said the phone was found on the television and he apologised.

"As I was about to go out of the room, the man grabbed me and pushed me to the sofa in his room and forcibly had sex with me. I screamed and a woman who heard the noise came in and took me to my mother," the girl said.

The victim's father, who wished to be identified as Ojo, said the suspect was fond of molesting teenagers, adding that his atrocities had always been kept secret because of his age.

The Police Public Relations Officer in the state, Mr. Victor Babayemi, said the victim had been taken to a hospital for medical examination to ascertain if the man had sex with her.

He added that the police had contacted the Ekiti State Gender-Based Violence Prohibition Committee to rehabilitate the victim.

Babayemi added that the case would be charged to court as soon as the investigation was concluded.
Posted: at 29-11-2012 09:13 AM (9 years ago) | Upcoming