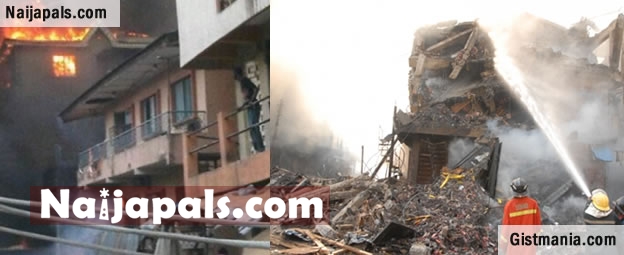 «§» 26 December 2012
Quote
No fewer than 12 persons have died and Forty Persons Injured; 15 Buildings Burnt In Lagos Fire Cracker Warehouse Inferno
A shop containing fire crackers on Wednesday exploded in a storey building injuring many and damaging cars and houses close by.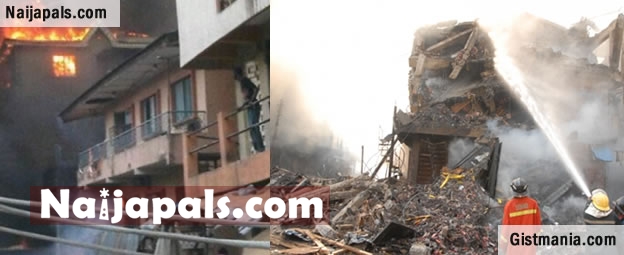 >>>CLICK HERE TO VIEW PHOTOS<<<

The explosion reportedly occurred at 9:30 in Oroyiyin\Jankara area, Lagos Island.

The fire spread to nearby buildings, causing panic to traders and shoppers.

Two firemen showed up in a fire truck and local residents grabbed fire hoses to try and put out the flames.

The explosion is reported to have caused an alarming vibration in the area while the noise was deafening.

A huge crowd is said to have besieged the area making it difficult for firefighters to put out the fire.

More firefighters have been drafted to the scene of the fire and security agencies have also been drafed to help in putting out the fire that has gutted 15 adjoining buildings.

Casualty figures are yet to be ascertained.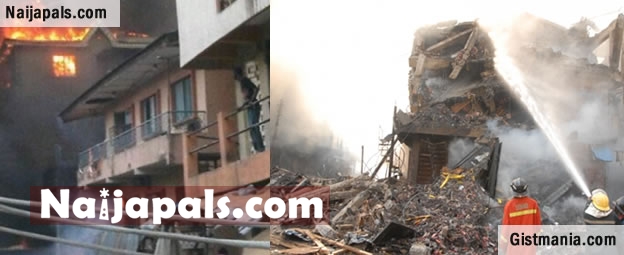 >>>CLICK HERE TO VIEW PHOTOS<<<
---