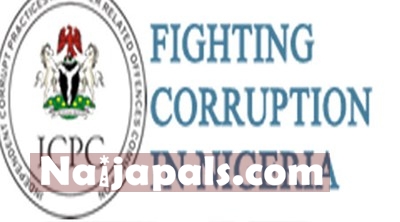 The Chairman of the Independent Corrupt Practices And Other Related Offences Commission (ICPC), Mr. Ekpo Nta has announced the discovery of 67 illegal universities in Nigeria.
He made the disclosure yesterday while presenting a paper on "Corruption and National Security" at the 22nd Annual International Conference on African Literature and English Language (ICALEL) at the University of Calabar.
Underlining the role of the ICPC in promoting national security, he said the equation was quite simple: "If we agree that corruption breeds insecurity, then it goes without saying that whatever we do in ICPC should be seen in the light of promoting national security."
He said the commission would deal with the operators of those universities in line with the law of the land, regretting that "some persons in the society who are aware of such corruption have decided to keep quiet because they feel it cannot be handled".
On the symbiotic relationship between corruption and national security, the ICPC chairman pointed out that that it prevents good governance, sustainable growth and development. He stressed that corruption promotes unemployment, low direct foreign investment, and a poor national image, and threatens the territorial integrity of a nation if corrupt officials do not ensure compliance with immigration, customs and excise laws and requirements.
"Corruption thrives in situations where there is little or no transparency in decision-making processes," he said. "Wherever public officials occupying positions that confer major economic or social benefits, enjoy wide discretionary powers with little or no accountability, there is tremendous opportunity for corruption."
Towards shaping national consciousness positively, he disclosed that his commission has designed programmes to help in checkmating corruption in the country by supporting the highly effective and strategic socialization role literature and writers have played and also novel ideas that will enrich the fight against corruption.
"ICPC is involved in detection, investigation, enforcement, preventive and education and enlightenment functions in the fight against corruption," he said, saying the commission has established Anti-corruption Monitoring Units (ACTUs) in Ministries, Departments and Agencies (MDAs), including the universities.
Furthermore, Mr. Nta stated that the commission is actively involved in system study and the review of corruption-prone processes in Ministries, Departments and Agencies, and proffering and enforcing new processes and procedures. ICPC, in collaboration with the National Universities Commission (NUC), is currently reviewing corruption-prone processes in all the universities, he said.
Similarly, he said the commission, in partnership with the Nigerian Educational Research and Development Council (NERDC), has developed and infused core-values into schools curricula for teaching ethics and civics in primary and secondary schools, including Teacher's Guides.
To that end, he disclosed that that the commission has formed anti-corruption clubs in secondary schools and anti-corruption vanguards in tertiary institutions.
"We shall continue to collaborate with the academia to reposition our society positively," he said, challenging his audience as individuals to help sustain the fight against corruption through literary products which is now gaining worldwide audiences courtesy of film and social media. "We are prepared to assist in supporting Writers' workshops in the area of corruption, good governance and integrity."
Mr. Nta said the "ICPC was at the conference for two major reasons.
The first was to support and acknowledge the highly effective and strategic socialization role literature and writers have played, and must continue to play, in shaping national consciousness positively, while the second reason was to source for novel ideas that will enrich the fight against corruption and seek new partnerships individually and collectively from the fold of the writers."
In a remark, a widely-known writer, Elechi Amadi, congratulated the English department for keeping the dream of literature burning, saying, "I congratulate the English department for keeping this up. I know of many universities that had started something like this but somewhere along the line stopped".
On his part, the Vice Chancellor of the University, Professor James Epoke acknowledged the English department for putting together a publication that can be used in tackling corruption through literature.
He advised the participant to shun corruption, stating that it is a thing of the mind and it can be dealt with by individuals.
Problem with this article? Please contact us