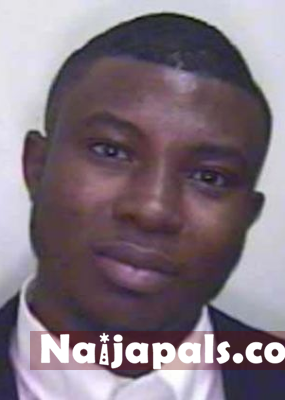 A 29-years-old Nigerian man studying in the UK, Jayeola Abiola, has been jailed for 12 months over a sham marriage. The Hull University masters student needed to marry to stay in the UK, and that led him into paying a Portuguese woman, Vania Pinheiro-Fernandes, to be his bride.
Officers of the UK border agency had been tipped off by the Hull Registrar that the couple seemed to barely know each other when they were interviews at the rehearsal. On the wedding day, the UK border agency secretly filmed the cars, groom, bride and best man arriving outside the grand 19th century council town hall before arresting them.
It was revealed that Jayeola Abiola was in danger of being deported from UK because his visa was due to expire a few days after the marriage and that the bride gave them out when she used a fake name when they spoke to the registrar.
The bride purchased her wedding dress two hours before the marriage ceremony, and another Nigerian Student, a Leed law student, 25-years-old Ayodeji Abbis, was paid £1,000 to act as the best man. While Abiola Kumoye, 34, was paid £2,650 as part payment to arrange the sham marriage.
The groom has been sentenced to 12-months-imprisonment while the bride was given an 8-months-imprisonment; meanwhile the court adjourned sentence on the best man and the marriage fixer.



Posted: at 11-07-2013 09:04 PM (10 years ago) | Upcoming