Toyin Lawani and her light skinned BFF who is in the entertainment industry have parted ways and the parting was so messy that the dust it caused has refused to settle down.

The CEO of tiannah styling recently granted an interview on inspiration Fm where she mentioned that her ex was married as at the time they were dating,nice revelation only that she forgot to mention which ex it was and olofofo whisperers have decided to help her out....help her explain why she and her former friend are at war.




According to olofofos ''Toyin is celebrating now with her younger lover but stole her friends Joy and betrayed her so bad that the friend is yet to recover from the treachery.she and this particular friend were more like twin sisters and really close but alas the unthinkable happened because of Toyins greed for money!''

''The close friend was dating a man of means from the western part of Nigeria and had a daughter who was interested in fashion...that's where Toyin came into the picture..Her friend introduced her to her man so that Toyin can be of help to his daughter but she went behind and began dating the man and used malicious words to terminate her friend's relationship. she began dating the guy and was rewarded with lots of financial gifts one of which is the infinity 'jeep' she is driving around town.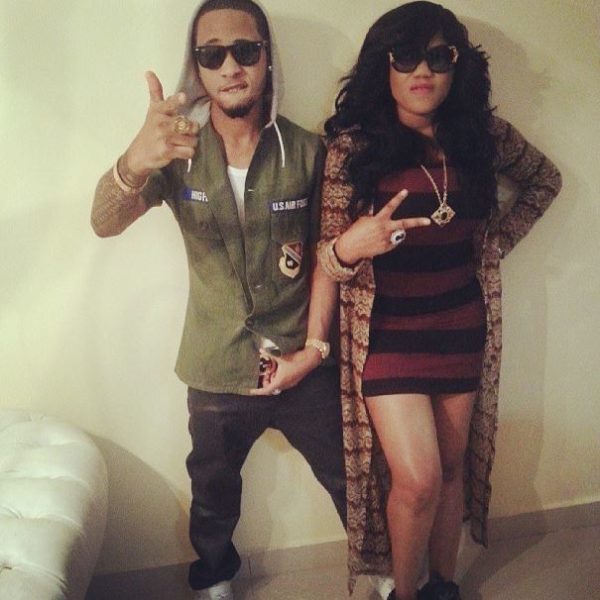 The lover boy whose initials has 'Dokinta' attached to it has the other half of a name which is given to twin children at birth.lover boy is into things that have to do with shipping and has an office when you are driving through an area that sounds like 'papa' when you drop the introducing letter.

One of the points to ponder being asked by the olofofos is ''Na the younger lover be the baby daddy abi na the Dokinta?''

As you read this Toyin and her former BFF are at war and no longer speak.
Posted: at 19-08-2013 08:07 AM (9 years ago) | Gistmaniac