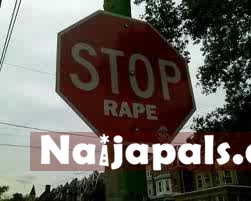 The police has arrested one Stephen Obi for allegedly conspiring
with seven other men to gang-rape his estranged lover, a 28-year
old woman (name withheld) in Lagos State, southwest Nigeria.
According to the lady, she decided to end their relationship
because Obi said he wasn't ready to marry her as she was 5 years
older than him and this didn't go down well with Obi who
wanted the relationship to continue. He therefore, organized seven
of his friends to gang-rape.
On the day the lady was allegedly gang-raped, Obi reportedly
invited her to Baba Olopa Street, Adexson, in Igando to settle their
differences. She obliged him and went. She said when she entered
his room, seven of his friends came in and they locked the room
and started beating her and asked her to strip. Obi then brought
out condoms and gave them to the seven men who started molesting
her in turns.
She told her father about the ugly incident when she got home and
they went to Igando Police Division and reported the matter and
Obi was arrested and charged to court. But the other seven men
escaped before they could be arrested.
Obi has been charged with conspiracy and rape before Ejigbo
magistrate court, while seven of his accomplice are still on the run.
When the matter came up on Wednesday, he pleaded not guilty to
the two-count charge.
The presiding Magistrate, Mr M.B. Folami said after going through
the doctor's report that Obi should be remanded in prison
custody at Kirikiri adjourned the case to 23 September, 2013.
Problem with this article? Please contact us