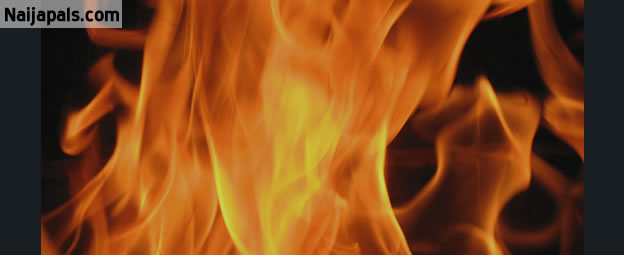 Some angry youth in Kankia town, headquarters of Kankia local government area of Katsina State, yesterday, killed an ECWA church Pastor, Dike Ocha, over the alleged murder of a six-year-old Fatima Yusuf.

The youth also set both the church and the pastor's house ablaze.

It was gathered that Fatima had been declared missing for four days but her body was found mutilated and the private parts removed at an area close to the residence of the pastor.

The youth were said to have concluded that the body was dumped by the pastor and hence attacked him.

He was reportedly rescued and rushed to the hospital but his attackers followed him to the hospital where they killed him and set his corpse ablaze.

Confirming the incident to newsmen, the Katsina State Commissioner of police, Muhammad Hurdi, said the attackers presumed the pastor to be the killer of the girl and so took the law into their hands by setting him ablaze.

Hurdi said the Eze Igbo of Kankia who was at the residence of the pastor at the time of the attack escaped narrowly as he was also attacked by the rampaging youth. The Eze's property were set ablaze by the irate youth.

"It is unthinkable to assume that the pastor having killed the girl for whatever purpose would go ahead to dump her body near his house. Somebody who did that would not be stupid to bring the corpse near his house.

"This is the work of some mischief makers who want to ascribe some notion that the action was done by the pastor and we will investigate the matter to bring the perpetrators to book," Hurdi said.

He said it could be the work of some mischievous characters that committed the act and tried to frame the pastor for an offence he never committed or "it could be the work of some rapists who probably raped the girl".

The police boss, however, noted that the incident had no religious or ethnic undertone, even as he urged residents of the area to go on with their normal business, assuring that the police would get to the root of the matter.
Posted: (6 years ago) on 5-02-2014 10:48 AM | Gistmaniac