«§» 5 February 2014
Picking ten best songs that rocked any year is like searching for ten slightly longer hays from evenly cut hays in a hay sack; long story short, this is not an easy task. The Nigerian music scene is flooded with music that would give your heart a good dance exercise but then, there are always artists that submissively distinguish themselves with their songs from the others.

Owing to this, I present to you the top 10 extended (i.e, 20) Naijapals/Nigerians hit songs that made 2013. Click here to view, »»Top TEN Hit Songs That Made 2012.««
CLICK HERE TO VIEW ALL PHOTOS OF THE HIT SONGS
#
_
1
_
2
_
3
_
4
_
5
_
6
_
7
_
8
_
9
_
10
_
#
10. Pullover - Kcee ft. Wizkid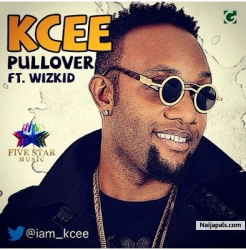 Limpopo master features StarBoy King , WizKid his new tune. Ever since his hit single, Limpopo, Kcee (former of KC Presh) has not shown any signs of slowing down at all. The year 2013, in some months after this release, he dominated iTunes (Nigeria) as the most downloaded song. It's full speed ahead and this tune will do well to keep his name buzzing.

9. Caro - Starboy, Wizkid ft. LAX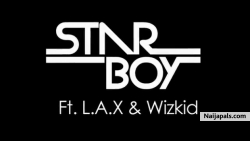 Love is such a beautiful story to tell and it was told exceptionally by Wizkid and fast rising Starboy act LAX in this sizzling number. Caro once again re-echeos Wizkid's penning skills. It's a stripping song about the search for a mystery girl; completely gripping listeners when it hit airwaves in August. Its a dance number that could get a DJ shot if missed in raving clubs. A beautiful performance that not only showed brilliance on the part of the acts but the transformation that happens to a song when driven by a gripping story.

8. Aboki (Remix) - Ice Prince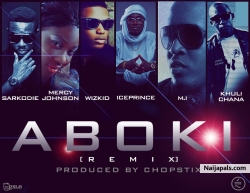 This magnetic song is a smoking hot auto-tuned track with solid beats. BET Award crooner winner, Ice Prince the man makes it a mega remix of an already certified hit song "Aboki" by featuring a selection of Africa's finest rappers including M.I, Khuli Chana from South Africa and Sarkodie from Ghana. Nigerian superstar Wizkid also graces the track and guess who else? Mercy Johnson!

7. My Rainbow Remix - 2face Idibia ft. Tpain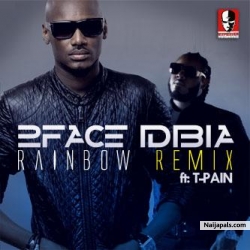 The hit track Rainbow from 2face Idibia which now has a remix with American super star, T-Pain, this makes it one of the best hit songs of the year 2013. 2face has been one of the biggest names in entertainment over the past 10 years, and you knew something like this was bound to happen sooner or later.
T-Pain does pretty well on the remix, and add his own spice to the already lovable joint. From all perspectives, this has further catapult the song to a mega hit status.

6. Ada Ada - Flavour


The high life singer emerged 'god-overall' year 2013 in this classic piece that has left him a world stage of swaying worshipers. Flavour knew this song was going to be a hit and aptly prepared for it. The music video shot in high definition by Clarence Peters rolled a true to life wedding of a classic girl with ladies in waiting. Weddings nationwide now match to this song with non-Ibo's effortlessly singing along. Flavour proves once again that talent runs in his veins and beats in his heart. The song released in June sits pretty at our number one position and will stay with us for a very long time to come.

5. First Of All Remix - Olamide ft. Dbanj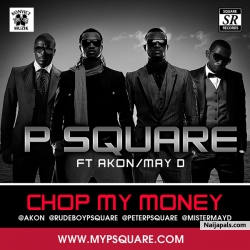 Truth be told, Olamide has been putting in quality work since Young Erikina. However, it appears that he started flooding the streets with music in 2012 even before he came with, First Of All. Thereafter, it becomes a mind-blowing song when he remixed it with D'banj.

4. Eminado - Tiwa Savage ft. Don Jazzy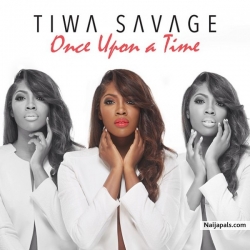 The single came in May; sitting at number nine in the Mavin songstress 19 track album list Once upon a time, but not until the video directed by extra-gifted filmed maker Clarence Peters trumped airwaves in November did it sink down hot and hard in Naija's musicdom. The song with it's powerful hook-line remained at the top of many music charts for weeks.

3. Limpopo - Kcee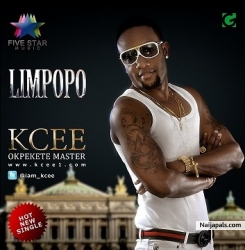 This single was Kcee's magic wand for the year. It made him so magnetic, mobile giant MTN came racing for him. He was irresistible in clubs, gals fell in love over and over again. His wriggling dance movements became a name; he just couldn't stop. Limpopo came in March and ever since then, the whole world sings and dances to Limpopo which includes the white ladies "oyibo." This has laced him to multiple award nominations.

2. Skewelu - Davido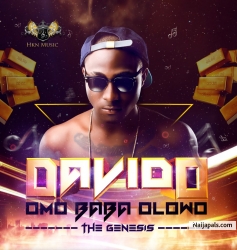 It has grown to be another monster jam from HKN's Boss, in fact it has grown so big that it has 3 videos excluding the various Youtube dance competition videos.
This slow and steady Skewelu is being classified as a spiritual song to some people. Nevertheless, the powerful rhymes and the signature dance steps of the song can never to be forgotten in the minds of her fans; that includes, actors/actresses and governors such as - Tonto Dikeh and Gov. Amaechi even the likes of some BBA The Chase star 'Beverly Osu' dances to Davido's 'Skelewu'. Skelewu was produced by Shizzi

1. Personally - Psquare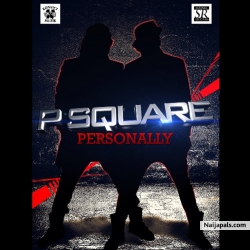 This single unquestionably makes our song of the year. After the mind numbing success of 'Alingo' that took 2012, P Square returned in June with stark images of the late pop god Micheal Jackson. In the gripping dance-drenched video, they stomped straight into the heart of fans; keeping their beats spectacularly alive, P Square forever remains 'Personally' with their fans.

You could also vote to tell us which songs made your top ten hit songs of the year.
Click on name above to listen to your favorite.
Click from No.1 - No.10 to read about their Biography.
Problem with this article? Please contact us
---