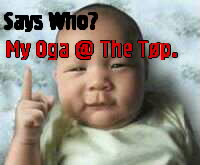 WARNING TO ALL BOYFRIENDS !!...
1 Brazilian hair = 68 bags of
cement
1 Handbag = 10 Tankers of
water
1 Quality shoe = 1 Trailer of sand
1 iphone 5 = 6500 Blocks
Just these are enough to build a
2-bedroom
flat.
LADIES PLEEEEEEASE if you LOVE
ΰя
Boyfriend,
be kind enough to let
your boyfriend be a LANDLORD
this year!!!
So GUYs let's join hands together
and
postponed dis coming
VAL.

Posted: at 8-02-2014 09:18 AM (7 years ago) | Newbie