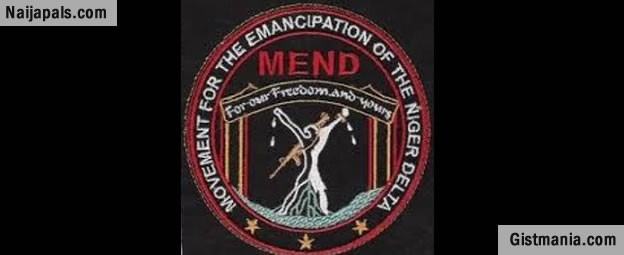 The Movement for the Emancipation of the Niger Delta (MEND) has claimed responsibility for Sunday's attack on pipelines of the Nigerian National Petroleum Corporation (NNPC) refinery in Okrika, Rivers State.

In a statement issued yesterday, the group said the attack was in line with the ongoing movement, 'Hurricane Exodus', and was intended to bring down the entire refining facility in the local government.

"This facility was infiltrated by a few of our fighters with the aid of our internal agents within the NNPC contrary to speculations that the sabotage was carried out by "pipeline vandals and oil thieves", which is a very convenient phrase used in shielding the truth from the public."
MEND stated that thorough investigations will reveal that the bomb fragments from the blast were the same in the Warri Refinery explosion of October 22, 2013.

It further warned of more attacks on the oil industry "due to the inaction of President Goodluck Jonathan who continues to rely on an unsustainable and fraudulent Niger Delta Amnesty programme which is only a guise to line his pocket, his wife's Patience, cronies and members of the Amnesty Committee whose sudden wealth remains unchallenged by the Nigerian media."

The group concluded that the entire Amnesty process was a fraud on the people of Nigeria who are being promised peace in the Niger Delta, in the absence of justice, adding that 'Hurricane Exodus' is still on course.
---
Posted: at 20-05-2014 10:25 AM (8 years ago) | Hero