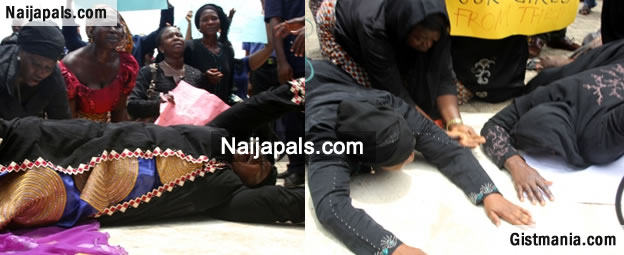 In what could be termed double tragedy, seven parents of the abducted female pupils of the Government Secondary School, Chibok, Borno State, have reportedly died of trauma after three months of the abduction of their children by the dreaded Boko Haram sect.

The National Chairman of Chibok community under the Kibaku Area Development Association, Dr. Pogu Bitrus, gave this sad news on Friday at a news conference in Abuja.

He said the Boko Haram foot soldiers had killed 229 people in 15 attacks on Chibok community. Bitrus said the Federal Government was yet to provide adequate security in Chibok area since the girls were abducted, despite the endless attack on the community by the outlawed sect.

Bitrus said, "Today (Friday) is 81st day since the abduction and in spite of the firm categorical statements by the Chief of Defence Staff that the location of the girls was known to the government, the appalling situation and agony encompassing the unfortunate abduction saga and detention of the Chibok girls by the Boko Haram insurgents continues and the rescue efforts by the government is yet to yield any result.

"So far, Boko Haram has carried out 15 attacks on the Chibok (Kibaku) nation involving 19 villages with over 229 killed and over 100 injured. Some of the victims of the attacks are parents and relations of the abducted girls and thereby adding more pains to the traumatic condition in the Chibok community.

"While the situation persists, many distressed parents are dying of heart attack and frustration as their dejection had become unbearable. On record, seven parents have lost their lives due to the trauma of the situation," he added.
---