Immigration Canada is refusing to give Nigerian mother Winifred Agimelen five extra months in Canada to receive an answer on her sponsorship application.
She and her 3 children are facing deportation and separation from Winifred's spouse this Sunday, September 14th. Winifred Agimelen is a 36-year old Nigerian mother of three kids, one boy (11) and two girls (8 and 5), the youngest a Canadian by birth. Winifred courageously left Nigeria to seek a safer place for herself and her children after she and her two eldest children were kidnapped. She has lived in Canada for six years. Canada refused the family's refugee claim. By that time Winifred was married and her husband applied to sponsor her in February of this year. However, in August she was told Canada could not wait and she and her two oldest children would be deported from Canada because of the refused refugee claim. After a sponsorship application reaches first stage approval – another five months in Winifred's case – all removal proceedings would cease. However, Canada is not willing to wait. Canadian Borders Services Agency gave Winifred the choice of leaving her five-year old Canadian daughter Elizabeth behind, or bringing her to a situation where there there is risk of female genital mutilation and, according to a Health Canada travel advisory issued last week, the deadly disease Ebola. There is also an active conflict between the Nigerian state and Boko Haram that has killed and displaced thousands of Nigerians. Winifred's son Aaron Afuah has been diagnosed with PTSD, ADHD and speech delay stemming from the trauma that he previously experienced in Nigeria.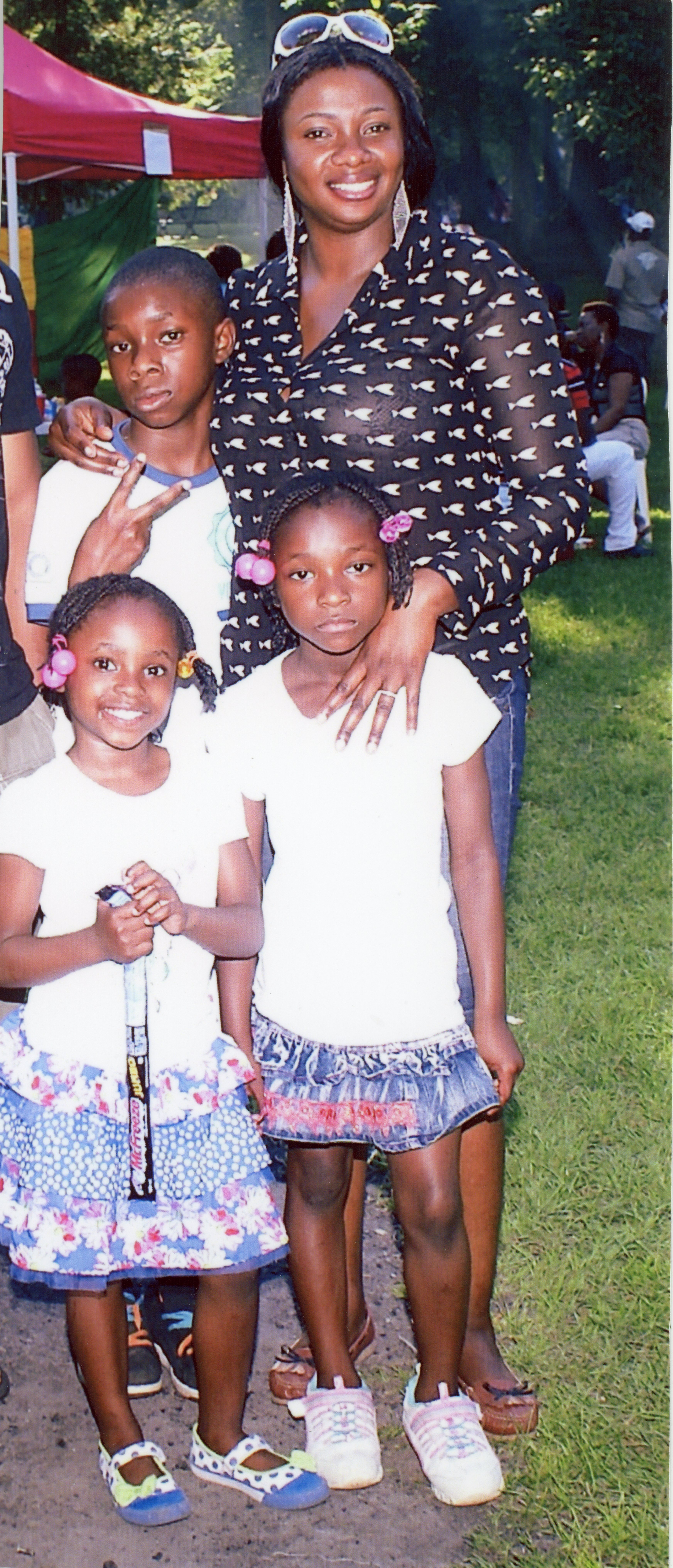 An administrative stay request was refused by the Canadian Border Service Agency (CBSA) this past Friday. Me. Potvin will argue the case to the Federal Court in a teleconference tomorrow, Thursday 11th at 2pm.


Winifred's Statement

My name is Winifred Agimelen, I am 36 years old, mother of three kids, one boy (11) and two girls (8 and 5, one born Canadian). I am from Nigeria, I live here in Canada since 6 years, I came in March of 2008. I have a deportation date for Sunday September 14th 2014 (in 5 days).

I was kidnapped in Nigeria with my two kids and the ritualist wanted to use me and my kids for sacrifice for his gods. He was also planning to perform the female genital mutilation on my daughter who was only one year and a half at that time since according to him his gods do not accept uncircumcised females. I was so afraid to see my daughter go through that because I personally am a victim of female genital mutilation. At risk to our lives, we managed to escape.

I never set my eyes on the father of my kids again since the day we were kidnapped. I was able to come to Canada and here I applied for refugee thinking I would be safe. Here I realized I was pregnant and I had my youngest girl. My refugee claim was refused and I did all I could to be legal. My PRRA was refused as well. Life was so hard for my kids and I without their father (which we don't know his whereabout to date) that it got to a point I had to move on and I got married to a Canadian resident named Valentine Ike Daniels, he made a sponsorship application so I could become a permanent resident on 2012, but this application was refused since he had become a permanent resident himself too recently. He re-applied again in February of this 2014, we have waited 7 months and we need to wait only 5 more months to get my first stage approval, but right now Immigration Canada won't allow us to wait for the answer and has set a date for our removal to deport me and my kids. My lawyer Angela Potvin requested an administrative stay which also was refused this past Friday September 6th. We have our court date via phone tomorrow, Thursday 11th. I am so afraid for my children in Nigeria because of Ebola. I am afraid my girls will be targeted for female genital mutilation. My youngest daughter, Elizabeth (who is a Canadian) is at the traditional right age for it in Nigeria, and there are no laws forbidding it in Nigeria. If by law this is not accepted in Canada, why should a Canadian go through it? I do not want my kids to suffer this. A lot of Christian women have had this done to them in the south where I came from, including me. Though it is done all over Nigeria. I also don't want to go hide in the north of Nigeria because that is where Boko Haram is active and girls are their target.

I am also afraid for my son, Aaron Afuah that has been diagnosed with PTSD, ADHD and speech delay. In Nigeria kids with such conditions are treated as if they were product of witchcraft. My son risks to be harshly bullied, brutally tortured and even killed. In Montreal we have found proper care for him, he has been on treatment since 2011 and he was transferred from Douglas Hospital to his present special school for kids with such disabilities. My kids speak only English and French. My kids need to have peace and to be safe, they need their family together and not suffer more trauma. I don't have the resources to be deported and pay to come back. We have nothing in Nigeria and I can't protect them there. I beg for humanity. Our lives are here, my kids go to school, I work, pay taxes, I have lived my life in Canada since 6 years now, we deserve to be here, we are good people, I beg Immigration Canada to wait only 5 months, until I can have the answer of our application and have finally the status that I have fought to have since I got here.
Winifred Agimelen

---
Posted: at 16-09-2014 01:40 PM (8 years ago) | Gistmaniac