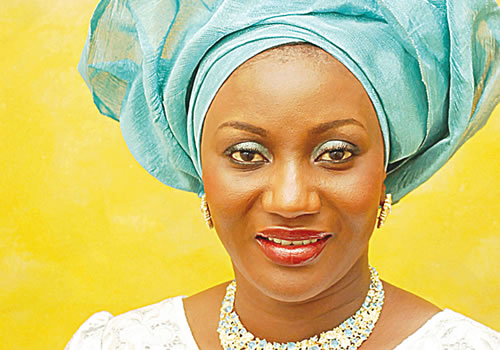 Adetokunbo Tobun-Agbesanwa

Adetokunbo Tobun-Agbesanwa, the stepdaughter of former Nigerian President, Olusegun Obasanjo, has expressed interest in becoming the next governor of Lagos State in 2015.

She will be contesting for the All Progressives Congress (APC) governorship ticket.

Agbesanwa currently serves as senior special assistant to Governor Fashola on school environmental advocacy.

In an interview with Tribune, she expressed determination to contend fearlessly in the APC governorship primary election that will hold in about two months.

Here are excerpts from the interview:

On why she thinks Lagos State is ready for a female governor despite the historical reality of male dominance in Lagos politics

First, as with any endeavour or responsibility, the eligibility of any individual aspiring for any job or position is measured by his credentials and suitability for the job. The constitution provides that a person shall be eligible for the office of governor if he or she is a citizen of Nigeria by birth, at least 35 years of age; is a member of a political party and is sponsored by that political party. There is no provision for gender discrimination in this article. Consequently, I believe I even have more than enough requirements for the job…

On how her parents influenced her involvement in politics

My parents played a great role in my development and my passion for politics. I wanted to study law but found myself studying political science. My father, Chief Adekunle Tobun's activities during the Third Republic, when he contested for the gubernatorial primaries and the campaigns then, gave me a lot to learn and think about. My late mother, Major Moji Adekunle-Obasanjo, gave me all the support and opportunity to utilise my knowledge and, at every instance, continued to boost my self-esteem. I am very lucky to have such great personalities as parents.
Posted: at 29-09-2014 08:31 AM (6 years ago) | Gistmaniac