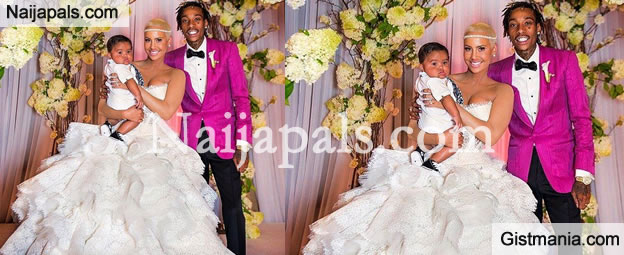 Former stripper and former wife of Wiz Khalifa, Amber Rose has revealed that her family are a bunch of racist bigots who did not attend her wedding because she married a black man. If you are wondering Amber Rose is mixed, her mom is from Cape Verde which is in Africa and her father is white.
In a new interview on a new documentary called "Light Girls" , the commander in chief of the twerk team got emotional while talking about the issue of colourism in her family. For many African Americans colourism is an issue, this is when light skin is viewed to be better than dark skin. Many dark skin American women say black men don't even want them because of their skin color.
During the interview Amber said,
With my family, they feel like they're more superior or better than an African American because we're Creole and we have culture and that's something I battle with most of my life. It's such a sensitive subject that it's hard to explain yourself without sounding mean or bitter or angry, but I am.
Amber Rose and Wiz Khalifa are no longer married but clearly the issue still bothers her.
Speaking of colourism it's also common place in Nigeria. Some guys will tell you they can't date dark skin girls, besides isn't this why a lot of women are choosing to bleach their skin?
---
Posted: (5 years ago) on 19-01-2015 03:31 PM | Hero