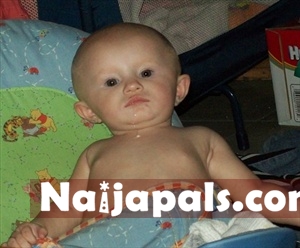 A baby missing for five days was found alive and well under her baby sitter's bed, and Florida authorities said Thursday they plan to charge the sitter, her husband and the child's mother.

Investigators found 7-month-old Shannon Dedrick in a box tucked under a bed surrounded by items intended to hide the child at Susan Elizabeth Baker's home near Chipley, a rural Panhandle town, Washington County Sheriff Bobby Haddock said in an interview early Thursday. The baby was placed in protective custody.

"Statistically speaking this should not have ever happened, that we found this child alive, especially after so many days. Time was against us," Haddock said.

Shannon was taken to a hospital but appeared healthy, Haddock said.

"It was very emotional for us, because once we got her to the hospital, we called our wives and every one of us was crying. Grown men crying. It's just such a relief," he said. "We've had missing children cases in the past, but nothing like this."

Haddock said deputies were working to charge Baker, her husband James Arthur Baker and the child's mother, Chrystina Lynn Mercer. He wouldn't provide details about the possible charges or say how they believe the mother was involved, but said more information would be released later Thursday. Authorities don't believe the child's father, James Russell Dedrick Jr., was involved but the case is still under investigation, Haddock said. He said Susan Baker and the father are related.

Haddock confirmed that Baker was the Susan Elizabeth Baker cited in court records as being convicted of assault in South Carolina in 1987, and questioned but not indicted in 2000 for a 3-year-old child's disappearance, also in 1987. He confirmed that Baker wrote an e-mail to Florida Gov. Charlie Crist's office in August, pleading for the governor to help Shannon Dedrick.

"And my response is, 'We saved the child, Ms. Baker," Haddock said.

Court documents released Wednesday showed that child welfare workers in Florida began looking into allegations Shannon was being abused less than two weeks after she was born.

Her parents reported her missing around 11 a.m. Saturday. They told authorities that they had not seen her since about 3 a.m.

About 100 law enforcement agents and others scoured the woods around the couple's home, Haddock said. Investigators contacted the Bakers again on Wednesday and they allowed them into their home, Haddock said.

"They gave us consent to search the home and found the baby in a box under a bed, with stuff pushed around the box to hide the baby," he said.


Glory be to God almighty who never sleeps nor slumbers........
Problem with this article? Please contact us
---