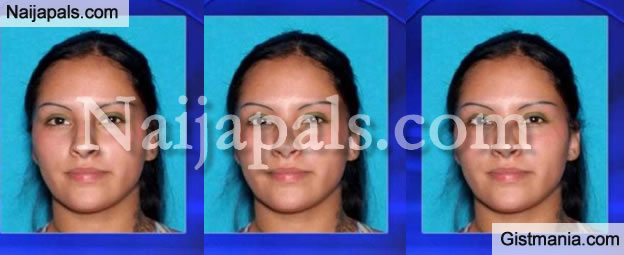 A jealous California woman, Jasmine Teltow, has been arrested and charged attempted murder for stabbing her husband in the neck after she found naked pictures of another woman on his cellphone.

The 21-year-old woman was said to have gone into an argument with her 34-year-old husband over the Nood photos she saw on his phone and in the heat of the disagreement, she dashed into the kitchen to grab a knife and stabbed the man in his neck.

The husband was rushed to the hospital following the incident but his injuries were non life-threatening and has since been released.

The argument began after Teltow went through her husband's phone, only to find naked photos of another woman, police said.