So apparently a lady fully dressed in a wedding dress & veil has been spotted roaming through the Palms Shopping Mall in Lekki, Lagos, all afternoon today (April 4). According to eyewitnesses who spoke to her she ran away from her wedding…

There are no cameras following her so this isn't a publicity stunt.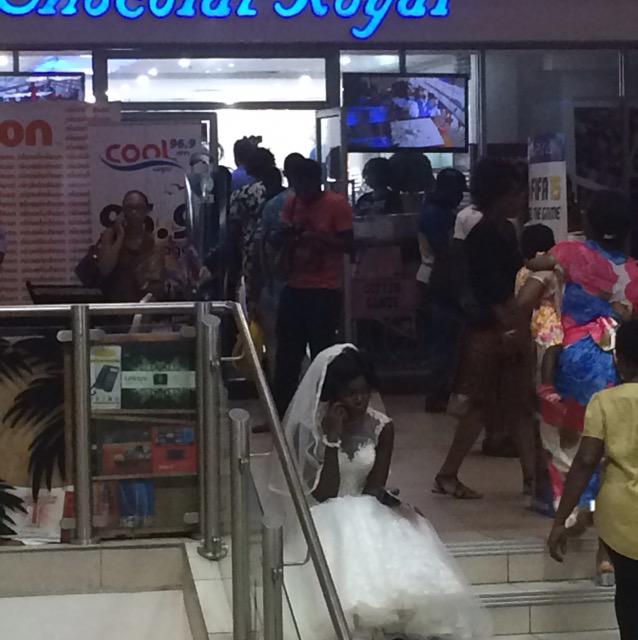 Quote
So this bride has been roaming around the Palms. Said she is avoiding her wedding! That's her on the cinema steps.
Quote

Repost!

No way! Is anyone seeing this at The Palms in Lekki right now? Apparently there's a fully dressed bride roaming the mall...on her wedding day! Strange! #runawaybride
Quote
Mystery bride at the palms, Lekki! Got everyone wondering! No cameras, nobody with her, Just her alone..