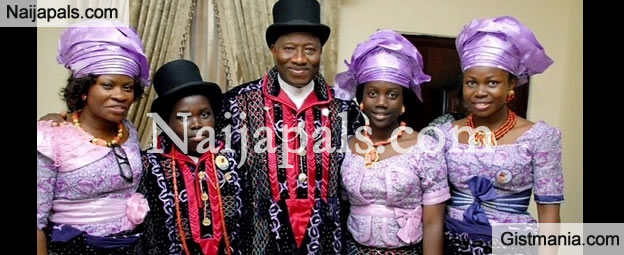 President Jonathan today while receiving residents of the Federal Capital Territory who were led by Vice President Namadi Sambo to pay him Easter homage at the Presidential Villa looked back at his years of service from being the deputy governor of Bayelsa, to when he became the country's President and said he thinks he has had enough and he has no doubt that he is the luckiest Nigerian. He also thanked Nigerians for the opportunity they gave him to serve. His words;


"For me as an individual, this Easter coincides with the time I am leaving but I always say that I am one of the luckiest Nigerians. I am yet to see somebody luckier than me.


"From 1999, I was in the hands of government for 16 years. Not just in government as a parliamentarian because if you are a Senator or House of Representatives member, you take care of yourself, you live in your own house. Continue...



"I was in a cage, being taken care of by the government. From May 29, 1999 to date; 16 good years. I think it is enough and I am happy, help me to thank God for that.


"I will continue to thank Nigerians for giving me that privilege. I became a deputy governor because Bayelsans voted for me and my governor then. I became a Vice President because Nigerians voted for Yar'Adua and myself.



"I continued in 2011 because Nigerians voted for me and Architect Namadi Sambo. I have to thank all Nigerians. Wherever I will be, I will remain grateful to this great country. Today is a glorious day for me," he said.
---