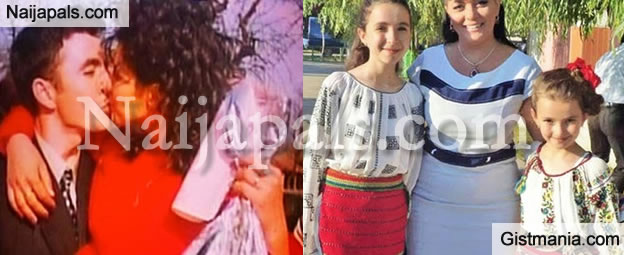 An abusive husband has murdered his two daughters to punish his wife for leaving him. Cruel Dan Dumitru Tudosie, 39, had been left by his wife Elena because of his violent rages and alcohol abuse.

She had taken their daughters, nine-year-old Marina and Claudia, 15, and moved in with her mother but while she was at work, he picked them up for the day.

Elena, who was worried when the girls didn't return home that evening, went to her estranged husband's house to find her daughters hanging in the stable.


She said: "For the past month, things have been different. He calmed down and stopped drinking.

"He was definitely getting better but after all the abuse and for the sake of my children I didn't want to be with him again, and he couldn't accept the idea that we weren't returning home.

"He had been putting some pressure on the girls to make them feel sorry for him, and they only went with him that day because he had asked them repeatedly."

Violent Tudosie, who was also found dead, had asked his eldest daughter Claudia to go to the shops to buy bread.

While she was away, he put a rope around Marina's neck and hung her from a beam in the barn.

Police claim that when the teenager returned with the bread, she tried to escape but was beaten and murdered.

Dan Dumitru Tudosie and Elena on their wedding day


Afterwards the father killed himself. Grandmother of the victims, Paula Gherghina, 63, said: "This lunatic killed them because he knew they didn't want to spend time with him because he used to beat them as well as their mother. He wanted to punish her."

Romanian media revealed that the man had tried to kill himself by taking poison two weeks before.

After he was saved, he was diagnosed as suffering from various psychiatric problems, including depression.

He was treated for six days in a psychiatric clinic but was then sent home.

Now the girls' family is demanding why he had been released.














For more scintillating and juicy stories, follow the official Naijapals accounts On Twitter - @Naijapals and Facebook - www.facebook.com/naijapals
---
Posted: at 13-04-2015 09:28 PM (6 years ago) | Addicted Hero