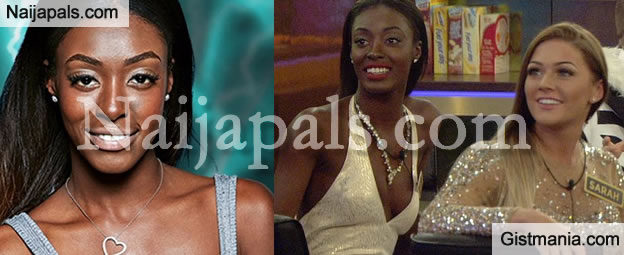 In the living room, Harriet asked her fellow housemates about their relationship statuses, which led to committed Christian and pastor's daughter Adjoa Mensah revealing that she is gay, sparking a hilarious reaction from Kieran, a fellow housemate, whiles, Amy, another housemate, quipped, she was 'wounded' by the revelation.

Kieran, hit back, saying he is confused, presumably not at the concept of a gay woman though.




Adjoa simply laughs at the reaction and says: "You weren't expecting that were you?"


The model goes on to reveal that she has never slept with a man and that it is something that she never wants to experience.

"No [I don't want guys at all] I want p****," she says.

"Nah, I'm just saying, it is what it is," said Kieran when Adjoa asked why he was confused.

Later when he was asked if he was 'gutted' that she liked girls, he said: "Why am I gutted? That's her business."

But is Adjoa looking for love in the house because if she is, there's always Sarah Greenwood.



Entering the diary room to talk with Big Brother about her fellow Housemates, in particular one lady that she's got her eye on, Adjoa gushes: "Sarah is so lovely and she's hot and is just so sexy!"


Earlier in the episode, Adjoa took a liking to Jade, as she told Jade she was 'so sexy' but Jade said she didn't think of girls on a sexual level.




However, Adjoa then said: "So you don't want to feel their p**** or something?
Posted: at 14-05-2015 06:37 PM (5 years ago) | Gistmaniac