Halima Abubakar seems to have been around forever and it seems that her image at the start of her career was on the controversial & s*xual side for Nigeria back then. But she wants you know that she was 14 when she came on the scene in 1999.

In a new interview with Encomium Magazine she claims she lied she was older than her real age when she first made her Nollywood debut. She says she is now 29 years old and will turn 30 next month.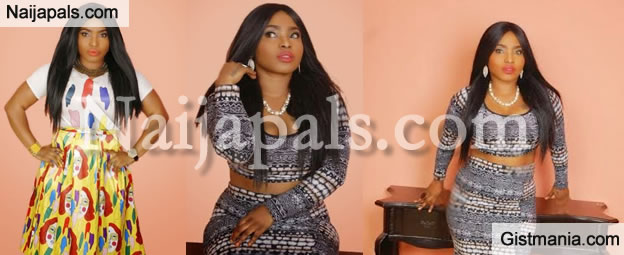 Read what she said after the jump


Your birthday is Friday, June 12. What age exactly will you be celebrating?

I will be 30 on June 12, 2015.

But that's incredible because a lot of people believe you're more than that. Some even said you're 35. How come you now say you're just 30?

When you say the truth, people argue. When you lie, they also argue. But I have said the truth, and I really don't know what to do again. But when I came into Nollywood, I had to lie just to fit in because it's an era of aunty, aunty. And I was in JSS II then. So, if people still can't believe that I lied then just to fit in, that means they need a reality check. I am proud of my age.

Are you serious?

But that's the truth about my age. Or are you the one who issued me a birth certificate? I am 30 and I am proud of it.

JSS 2?? Ummm…lol! Well there you have is she's 29 years old!
Posted: at 25-05-2015 10:27 PM (5 years ago) | Gistmaniac