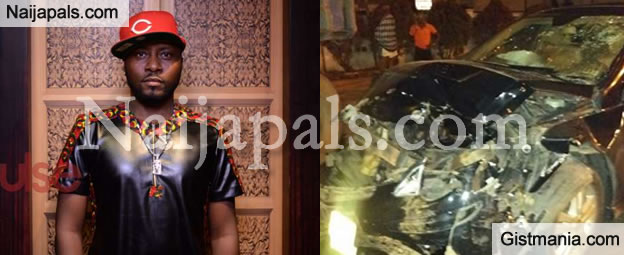 Rapper Jahbless has every reason to give thanks not for his successful performance at Industry Nite, but escaping the cold hands of death.

After giving a good performance at Industry Nite yesterday, June 3, 2015 at Spice Route, the rapper was involved a serious car accident that wrecked the SUV he was in.

The accident happened in the early hours of June 4, 2015. Luckily Jahbless and the other people in the vehicle were not injured.

"This is my R class Mercedes Benz, got involved in a fatal accident coming back from industry night this morning pls pray for us .Thanks" he wrote in the caption of the picture of his wrecked vehicle.



Jahbless performed songs from his latest album 'I AM ME' at Industry Night yesterday.

Problem with this article? Please contact us