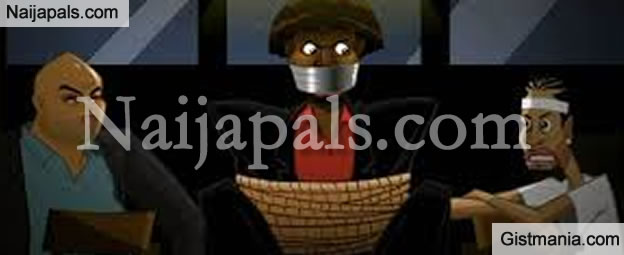 The Police in Nasarawa State on Wednesday confirmed the abduction of Mrs Mary Enwongulu, All Progressives Congress' candidate for Akwanga/Nasarawa Eggon/Wamba Federal Constituency at the 2015 general elections. Kidnap-syndicateASP Ismaila Umar-Numan, the state Police Public Relations Officer, told pressmen in Akwanga, that Enwongulu was abducted in the early hours of Wednesday.
Umar-Numan called on the family members and the public to remain calm as police were doing everything humanly possible to rescue her.
"We have received information this morning that Mrs Mary Enwongulu has been kidnapped and we immediately mobilized our men to make sure that they rescued her from the hand of the abductors. "It is true that she has been kidnapped. We will make sure that police rescued her from the hand of the abductors. The issue is not even whether her abductors had demanded for ransom or not'', he said.
He emphasised that investigation was on to know her whereabouts and called on members of the public to give useful information to enable the police to rescue her.
Umar-Numan urged the public to always give vital information to the police in order to curtail criminal activities in the state and the country at large in the interest of peace and national development.
Miss Rosemary Audu, the Personal Assistant to Enwongulu, said the hoodlums came to the house by 2a.m. and abducted her. "I was with her in the house when the abductors came in to the house around 2a.m. and I pleaded with them to leave her but they went away with her", she said.
Mr Joel Tanko, her security guard told newsmen that he ran for safety when he heard gun shots outside the gate house.
"I was at the gate when I heard gun shots around 2a.m. outside the gate and I have to run and hide for my safety within the house", he said. Enwongulu, who lost her husband Emmanuel Enwongulu, on June 5, 2015, is challenging the victory of Mr David Ombugadu at the Election Petitions Tribunal.
Problem with this article? Please contact us