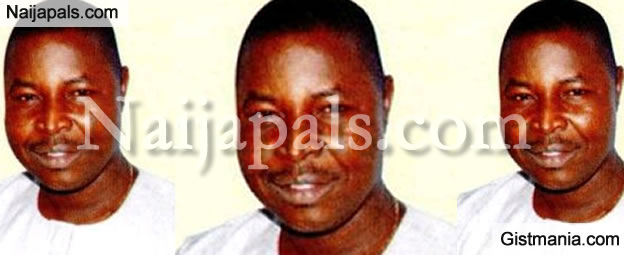 A three-term former House of Representatives Member, Honourable Razak Adewusi representing Yewa North/Imeko Afon Federal Constituency; Ogun State has become the King of Ijohun Yewa area of Ogun State. The ex-Lawmaker was born a prince into the royal family of Adewusi. His late father, Oba Lawal Bamigbade Ashamu became the king of Ijohun Yewa in 1955, and was on the stool for 55-years before he died in 1984. His mother was Alhaja Abadatu Alake, who was also very popular in Yewa. Another King of Ijohun was crowned after Adewusi's father's demise but died in 2011.
Since then the stool has been vacant. Meanwhile, all plans have been wrapped up for the coronation. According to Hon. Adewusi, a date will be announced as soon as the state Governor and excos decide. Honourable Adewusi joined politics in 2002 after he resigned from the Nigeria Custom Service after 24 years in service. According to Hon. Adewusi, he joined politics following a call from his people to serve them. His first political party was People's Democratic Party (PDP), under which he contested and won his first election in 2003 into the Federal House of Representatives. He contested for the second term under the same umbrella and won again. In 2011, when crises rocked Ogun PDP, Honourable Adewusi was among those who pitched their tent with People's Party of Nigeria PPN, and he won the election again into the house for a 3rd-term. He was an aspirant in the last election for the same post, but lost in the primaries.
The soon to be crowned king, Honourable Rasak Babatunde was born into the Adewusi Royal Family of Ijohun on the 29th of July 1959. His father was a King at the time. He started his primary education at the Local Authority Primary School, Ijohun, and he later proceeded to AUD Secondary School, in Isaga from 1973 to 1978. He was a primary school teacher for many years in Yewa before joining the Nigeria Custom Service where he worked at various departments and states before he retired in September 2002, after working for 24 years. While he was in the Customs, he bagged his OND in Public Administration at the Federal Polytechnic, Nasarawa in 1985, and later attended Secretary and Intelligence Institute, Enugu in 1985, and the Tariff and Tariff Classification Research Institute, Belgium in 1989.
Problem with this article? Please contact us
---