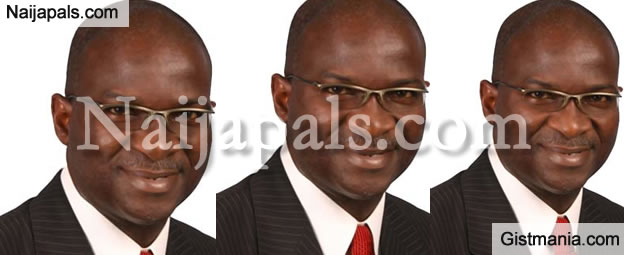 Yet again, another report, be it outrageous is currently trending on twitter. The story is on an alleged personal website by Fashola which reportedly developed for a whooping $391,000. I can confidently inform you as a blogger, and a social media consultant that, unless, Fashola that we all believe is reasonable guy has gone loopy in the head, how on earth would he have approved a budget of $391,000 on his personal website? In any case, upon visiting the supposed WordPress developed template, it was nothing to write home about.

I had assumed I was going to see a responsive template with modern features. It wasn't to be. I am totally disappointed with the site of the caliber of Fashola. No current jazzy feature. Same old drab, dull unattractive font type website. It lacks creativity.

The tab arrangement is unattractive. Personally, I wouldn't go back to visit. I am almost certain it's not a wordpress template. Therefore, I would suggest the report is a smear campaign. Nothing more. Unless, I am proven wrong. I would expect Fashola to come out fighting his corner. My frustration is with the majority of Nigerians who are headline readers.

They read and take it as the gospel without any research or verification of story. With social media, anyone can pen a story and get Omojuwa or Tolu Ogunlesi to re-tweet and, bang, it trends. It's crazy!



News report that former governor of Lagos State, Babatunde Raji Fashola shelled N78.3million ($391,000) of Lagos tax-payers money on his personal website, has stirred a huge buzz on twitter.

In tweets and retweets, commentators have been expressing derision and disgust that the former governor could have approved such a questionable expenditure under his watch.

The consensus is that the cost was grossly exaggerated and over-inflated.

A WordPress website, like http://tundefashola.com/ should not cost more than N3million, according to expert opinions.

The story was broken by BudgIT, quoting a budget report on the website of the Lagos State Public Procurement Agency.

The contract was awarded in 2014 to "Info Access Plus Limited". A Google search by TheNEWS did not turn anything out about the company.

Below are some outraged comments on twitter:


---
For more scintillating and juicy stories, follow the official Naijapals accounts On Twitter - @Naijapals and Facebook - www.facebook.com/naijapals
---
Posted: at 8-08-2015 07:05 AM (6 years ago) | Addicted Hero