The plea of a pastor rapist asking to be forgiven. The rapist said it was the work of the devil. Names have been changed to Protect the Rape victims.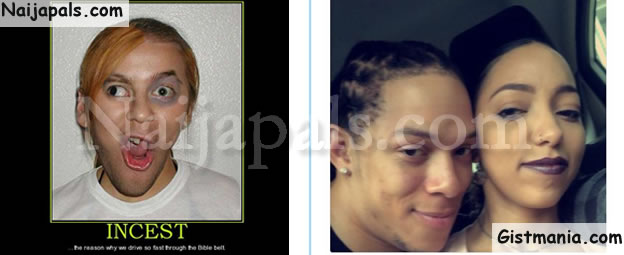 Quote

''My name is Ebun, an elder sister to Kike, Bukky and Mosun. Kike got pregnant years ago for Kola, and though she was reminded about how her life will be changed for ever, she vowed not to abort the pregnancy. Kola stood by her and her decision. Kike was young but above 18yrs at the time. The family wish them well with a clause that kike must further her Education after birthing the baby. A girl was born and Kike was reminded of the instructions given to her about dropping the baby since the child was a bit grown at the time. To cut the story short, Kike and Kola sidelined everyone and came out to say they are going to be spending their lives together more than 2years after the she gave birth to the child. Traditional rites was perform and they also went for registry. They have four(4) children together a girl and 3boys.
Here is the real issue, about three weeks ago, Kike was sick and her kids are in holiday so she needed a helping hand, she called mum and mum promised to check on her but not sending any of her sibling to go help her out. Bukky that last stayed with her left in her absence in February less than two months that she got to her place. She asked question though but she wasn't given any tangible reason for Bukky's action.
Mum left with her and her kids for proper treatment and monitoring. One thing led to the other when Kike got home and Bukky confessed to Kike that she was molested by Kola when Kike was not home and subsequently called mum and was sent some money for transportation (no one was aware of any of this- we got to know everything just after the whole scenario)
When asked, mum said she is afraid to tell Kike- because of the future of the girl in question and it may lead to separation and Kike may become a single parent. Kike became wounded but still went ahead to put a call through to her husband, Kola did not only confirm it but went further to open more worms that he thought Kike had known.
On her part, Kike said she couldn't have imagined it because her Kola is now a 'pastor' in a particular church. It was later discovered that it wasn't just Bukky that was molested but even Mosun! Mosun was naive, afraid and ashamed of saying anything about the constant abuse she endured for years during the time she stayed with the couple. She confessed and narrated the whole ordeal crying and shivering, and mostly afraid of what people will say about her and how she will not be able to find a man when it is time for her to marry. I have never seen a girl that broken and damaged before(I know she needs help but I don't know how to go about it).
Kola has called me twice since this incident starts unfolding and all he does is ' beg ' it was Satan blababla. I have a recording of the conversation and he confessed to the crime.
The development now is that Kike is been threatened that after begging her, she is not been cooperative and the in-laws and Kola wants the children since her bride price was paid and all necessities were met -according to them.
Am in a state of confusion as to how to go about this matter. I only see things like this in movies and I don't know what to do, where to go or who to talk to. I know there are Organisations or a Body that deals with this kind of issues (I have no money though) which is why I don't know where to start from. I appeal to person(s) that knows a step by step guide to please help. Kike might have made a mistake by marrying early but she doesn't deserve the pains she is going through right now.


What is your advice on this situation?