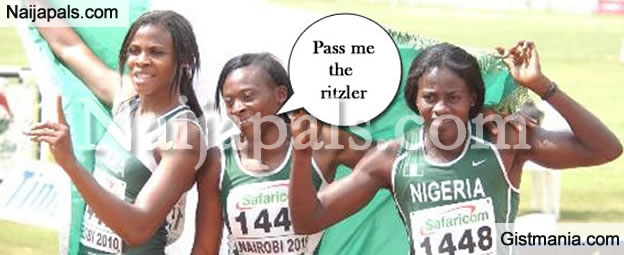 The outfits of the Nigerian team at the ongoing 15th IAAF World Championships in Beijing, China is a HUGE embarrassment as they have just been named the Worst Dressed Athletes at the Championship.

This is according to a news report by a Complete Sports Reporter who is at the Beijing 2015 Athletic Championship.

When the athletes were visited at the Conference Hotel by Complete Sports, it was observed that they were all dressed in various colours with none of them representing Nigeria's colours of Green and White.

When spoken to by the reporter, they stated under anonymity that

We are so disorganised here that you will think we are here for a local competition. This has not really motivated us

Matters are made worse by the fact that #TeamNigeria isn't exactly winning medals at the ongoing championships. Track & Field champ Blessing Okagbare finished last yesterday in the 100m Women's Final.
Team Nigeria you are falling our hand o! Our athletes should be properly provided for whenever there is a need to represent the country in any form, even for something as trivial as "outfits".