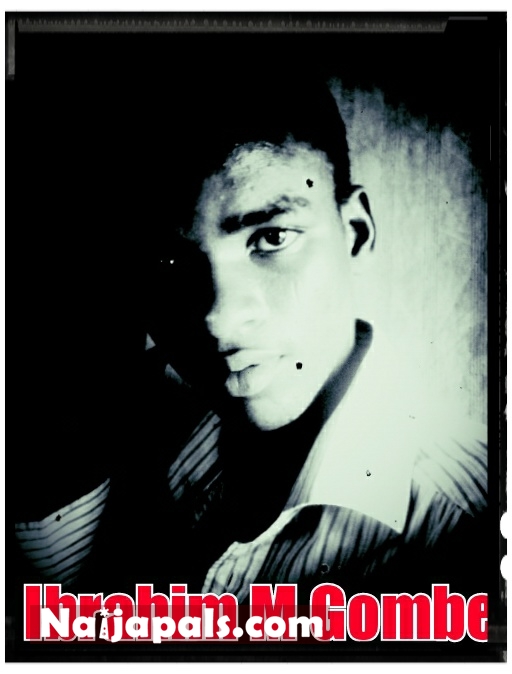 Pen is our best tool .... ... I would first want to introduce myself
before starting off. My name is IbrahIm
Mohammad Gombe popularly known as
Ibrahim M. Gombe.I was born in 1995 in
Gombe state. I was first enrolled into Wuro
Biriji Primary and Junior Secondary school
from 2002 to 2011.In 2012 I got myself
admitted into Science Intensive Model
School Gombe where I wrote my final year
exam in 2014
I have wanted to be an African and Hausa
Novelist after completing secondary
school.I read so many books written by
Chinua Achebe,Wole Soyinka,Ola
Rotimi,Fauziyya D Sulaiman and Amina
Abdullahi Sharada as their works were
rated as best. I really learnt so
many lessons from the works. I therefore
made up my mind to take over their
footsteps.
Being as one who wants to be known
suppose to publicize him/herself;I have
been doing so through social networks
and online forums.I used Facebook
page,Nairaland Forum,Vconnect
Nigeria,Naijapal,Google plus,Twitter and
other online social media you may know
in Nigeria.
I would be happy if you drop a
courageous advice for me as a comment.
Best regard.
Ibrahim M Gombe. tool.
Posted: at 28-08-2015 12:51 AM (6 years ago) | Newbie