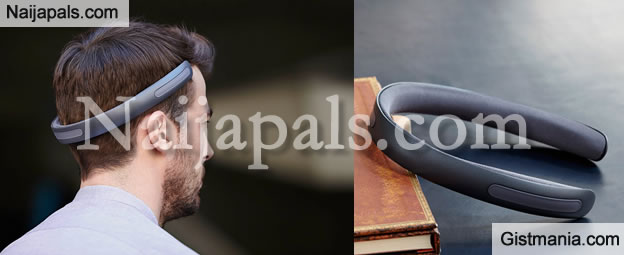 Well since the damage being caused to our ears by loud music is quite momentous, it's about time somebody came up with some new technology.
A new kind of headphone, designed by the delightfully named Studio Banana Things, beams its contents straight into your skull. These save you from ear damage, whilst also keeping the ears available to pick up sounds from your surroundings.
Using a technology called bone conduction, the headphone, christened the BatBand, lets you listen to your music straight in your head. Three transducers within the device target your temporal and occipital bones, delivering what the company calls "a hi-fidelity bone-conduction sound experience."
According to IFLS, "the headset is linked via bluetooth to a computer or mobile device and is powered by a built-in rechargeable lithium-ion battery, allowing the user to enjoy six hours of audio streaming. The device also features a built-in microphone for two-way communication for phone calls or even gaming purposes."
To read more about the BatBand, you can visit the Studio Banana Thing's website.
cool or not?

Published at:
09:48 AM, 15/09/2015 (3 years ago)
Author:

Giwa bayo
Problem with this article? Please email reporter[at]naijapals[dot]com or visit our contact page
---