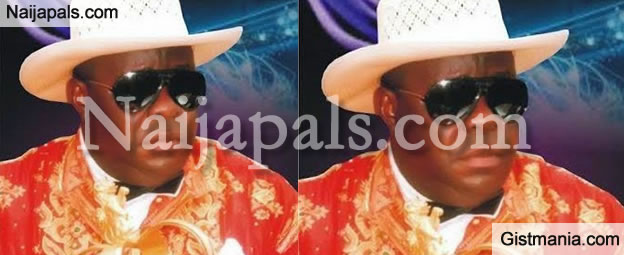 A daughter has sued her stepmother to court alleging that the stepmum is not legally married to her father and so does not have any right to inherit her late fathers estate.
Mrs Nnenna Enweliku (The daughter) had written a petition against her mother to the Assistant Inspector General of Police, Zone Two, on January 27, 2014, alleging that her mother was not legally married to her father and that the marriage certificate she presented for the purpose of getting letter of administration for the estate of their late father, Lord Dike Udensi Ifegwu, was forged.
The police investigated and found nothing tangible to the effect.
Dissatisfied with the outcome of that investigation by Zone Two Police Command, she wrote a second petition to Deputy Inspector General of Police, Criminal Investigation Department, Abuja, detailing the manner and nature of the forgery.
Consequently, a fresh investigation into the allegation was launched by the police,
The mother (Lady Joyce Udensi-Ifegwu, Former chairman of defunct Citizens International Bank Limited) filed a counter suit at the federal high court, Lagos, seeking to halt a possible second attempt at investigation and arraignment by the police on the same matter.
Lady Ifegwu is praying the court to declare that the defendants lack the power to investigate allegation of forgery of marriage certificate against her for a second time. She said a suit pending in High Court of Abia between her and three others against the probate registrar and seven others dwells on the issue.
Her suit is supported by 37-paragraph affidavit where she swore that she was lawfully married under the Marriage Act, Native Law and Customs to the late Udensi Ifegwu until his death on July 18, 2012. She averred that they had eight children, including the petitioner who is her first child.



Quote

"After my husband's death, one of my children namely Mrs Nenna Enweliku (nee Dike Udensi) petitioned the Nigerian Police at Zone 2 Command alleging that I was not lawfully married to her father and that I forged the marriage certificate evidencing my marriage to my deceased husband. On the strength of the petition, I was by a letter dated July 7, 2014 summoned to the Zone Two Command headquartes Onikan, Lagos,"

she stated.

She added that she made statements on how her late husband misplaced the original marriage certificate obtained at Aba Local Government marriage registry in 1978.
She said they could not get a certified true copy of their marriage certificate in 1992 because a registrar whose name she could not remember informed them that tthe register containing their marriage certificate was lost in the process of moving documents from the marriage registry in Aba Local government to Aba South Local government.



Quote

"On account of loss of the registry copy of my 1978 marriage certificate, the then registrar counselled my husband and I to register our marriage through the issuance of another marriage certificate duly signed by both of us in 1992 and also signed by the then marriage registrar.

"In the course of being interrogated by the third defendant, I was informed by him that another petition was written to the second defendant to by daughter on the same subject of allegation of forgery which had earlier been investigated by officers of Zone Two and which is also a live issue in the suit pending at the High Court of Abia State.

"On August 18, 2015, I was summoned by the third defendant to his Milverton Road, Ikoyi office. During the meeting, the third defendant informed me that he has established that my marriage certificate was forged and that unless I withdraw suit No. HU/159/2013, which I instituted at the Abia State High Court, he will make sure that I face trial for forgery with maximum publicity given to my arraignment and trial,"

she swore.

A LITTLE TRIP DOWN MEMORY LANE


Quote

The first son of the late Igbo billionnarie, Chief Dike Udensi who was also former chairman of defunct Citizens International Bank, Udensi Ifegwu Udensi Jr. died around August 2014 under mysterious circumstances barely 1 year after inheriting his father's vast estate. He reportedly died in a specialist hospital at Umuahia in Abia state, after a sudden undisclosed ailment. He was said to have been in charge of his late father's estate and never allowing anyone access to the Estate. Some say he was privileged to bé in charge of the late father's chain of businesses because he was the first son and the only one among the children that was attending to their father when he had health challenges.
Prior to his death, the first son was said to bé at loggerheads with his uncles and other siblings, and the second wife of his late father, Mrs Joyce Udensi. There were several calls from different quarters to make him see reasons towards sharing of the vast estate but he remained adamant, instead, sources said he hired the service of Army officers to guard him everywhere until his untimely death. He grew up in London and also had a home in Umuahia, the Abia State capital . He died at 38. He was the first son to the late Lord Dike Udensi and his first wife, Eunice Udensi.
It is worthy of note that the late billionaire lord Dike Udensi died after a long battle with diabetes which resulted to an unending battle with foot decay. After his death, it took the family over a year to organise his burial because of the battle of who controls his vast estate between his 2 wives Eunice Dike Udensi and Joyce Dike Udensi. It took an injunction from a court sitting in Ohafia local government area of the state to order his burial. The court had to intervene after a petition was filed by the late business mogul's daughters from his second wife, saying they were not carried along in the burial plans and the sharing of his estate and therefore the burial bé stopped. The court session held on 11 July 2013 in Ohafia.The presiding judge in his judgement said the burial should go on as planned on 12 July in Abiriba. Abia state, stating that it is unheard of in Igboland where a dead man's property were shared while the body was still in the mortuary. Shortly after he was buried the battle on who controls his business empire continued.
---
Posted: at 15-09-2015 11:35 AM (6 years ago) | Hero