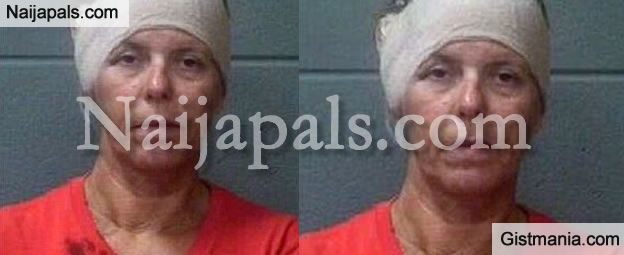 A woman is currently standing trial in court over her action of biting the testicles of her boyfriend in the course of a physical assault which led to a permanent damage.

According to Dailymail, a woman has been charged to court for biting her lover's testicles leading to a permanent damage after a couple of stitches. This was caused by a misunderstanding between the couple.

Police in North Carolina's Onslow County said Martinne Delavega, 51, bit down so hard on the man's scrotum during what has been described as a domestic dispute by investigators that it has caused permanent damage.

After being arrested by police, a mugshot shows Delavega with blood on her shirt and a bandage around her head, reports WCNC.

Police said the incident happened last Wednesday and she has been now been charged with malicious castration. However, appearing in court, she told the judge that it was all a misunderstanding.

During the alleged castration, police deputies say the man assaulted Delavega, who they say is his girlfriend. She was injured by the assault and needed treatment. The suspect was photographed with what appears to be a bandage on her head shortly afterwards.

A friend of the woman said she was shocked by her actions.

"I've known her half of my life. She's a great person and mother and this is totally out of character. There has to be something else going on," family friend, Zach Walter said.

Delavega was released on a $10,000 bond. She is scheduled to appear in court again in October.
Published at:
06:26 PM, 16/09/2015 (3 years ago)
Author:

MrJohn
Problem with this article? Please email reporter[at]naijapals[dot]com or visit our contact page
---