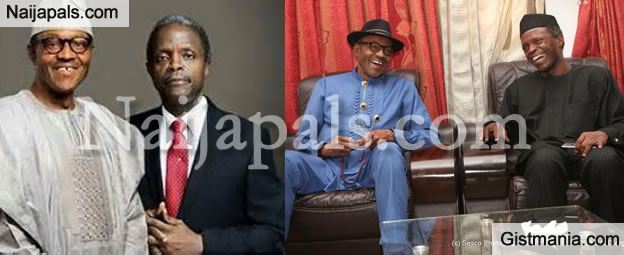 Vice-President Yemi Osinbajo reportedly walked out of a meeting with President Muhammadu Buhari after he was insulted by Kaduna state Governor, Nasir El-Rufai.

All may not be well with the 'ad-hoc' cabinet of President Muhammadu Buhari as fillers from the Presidency indicate an unhealthy power tussle between an elected member of the President's cabinet, Vice President Yemi Osinbajo and an unofficial one in the person of Kaduna State Governor, Nasir El-Rufai.

A few weeks back, our investigations reveal, the tension between Osinbanjo and El Rufai came to a head when Governor El Rufai insulted the Vice President in meeting in the Presidential Villa in Aso Rock, and Osinbajo reacted by denouncing El Rufai and walking out of the meeting, which had President Buhari presiding.

According to inside presidential sources, El-Rufai is widely regarded as the unofficial vice president in the Buhari administration. A top source within the Buhari government, who spoke with The Trent on condition of anonymity disclosed that "Buhari prefers to have a fellow Northerner as his right-hand man".

"He did so as military head of state and is uneasy with Osinbajo who is (Bola) Tinubu's boy," the source revealed.

"As you know, if the position of veepee was appointed and not elected, Buhari would never have appointed a Southerner, a Christian for that matter to be his VP," the source explained further. "The President, clearly, prefers and places more trust on El Rufai as far as matters of governance are concerned. El Rufai has played a key role in some of the President's appointments. He nominated Amina Bala Zakari for appointment as Acting INEC Chairman forcing Buhari to go against Jega's earlier decision and planted his chief of staff who is also the founder of the Bring Back Our Girls campaign, Hadiza Bala Usman inside President Buhari's recently constituted Anti-Corruption Advisory Committee."

Further investigations reveal that the Kaduna Governor and other Northerners in Buhari's kitchen cabinet have little regard for Vice President Osinbajo. Behind close doors, they dismiss him disdainfully as "Tinubu's puppet".
Problem with this article? Please contact us