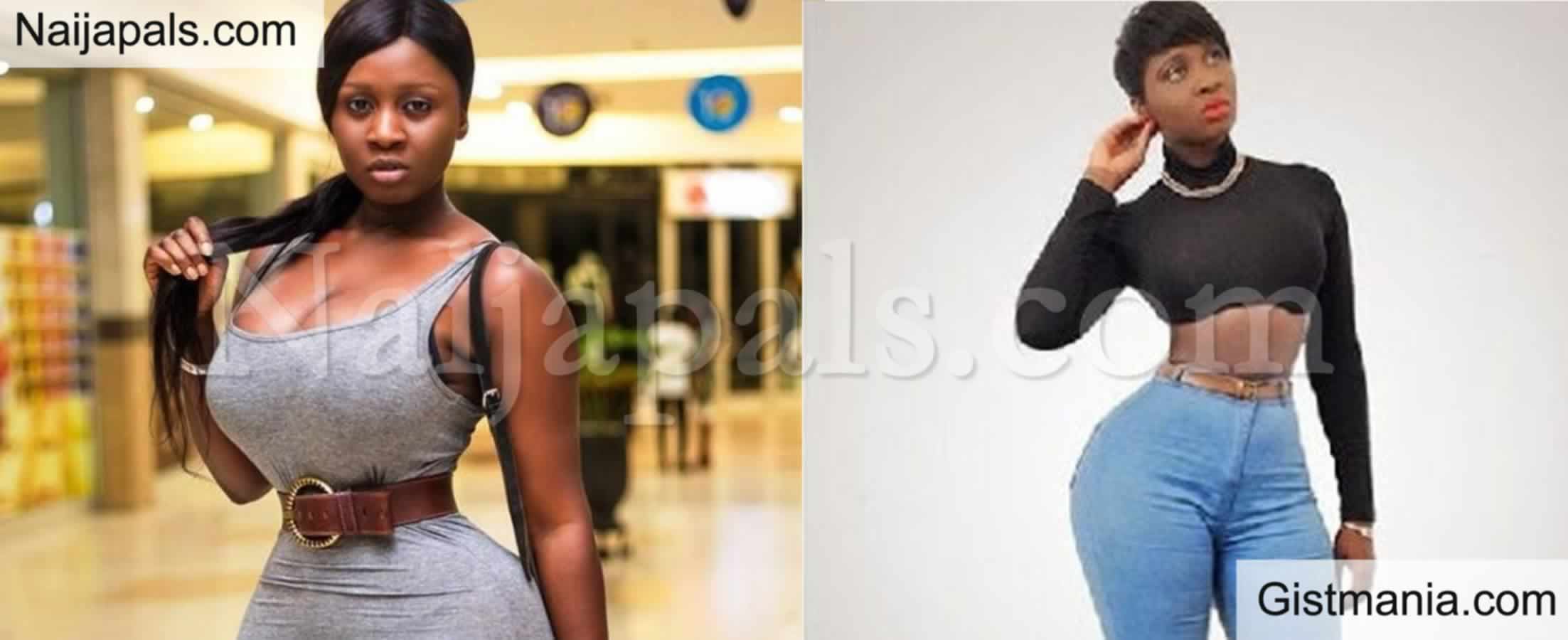 We got a tip for all the guys who wanna date s*xy actress Princess Shyngle…
You don't need the charm 'for girls' or whatever—to win the heart of this pretty queen, all you have to do is to look charming like Ghanaian actor, John Dumelo.

The upcoming actress, who has been making some weird headlines late is at it again. This time round, Princess Shingle reveals how nervous she was to lock lips with John Dumelo in a recent interview.

"I had a crush on John Dumelo, I used to be obsessed with him, I was so nervous when on set and about to kiss him. So I decided to buy a gum to have a fresh breath. I really admired him a lot but don't want to date someone in the industry John is too cute for me too date, he is very famous and I don't want attention all over him", she said in an interview with with KOD on 360Live on live 91.9 fm.

Princess Shyngle is popular known for her social media waist training advocacy And if you have not seen her eye-popping body, the below bikini photos put it on full display.
Problem with this article? Please contact us