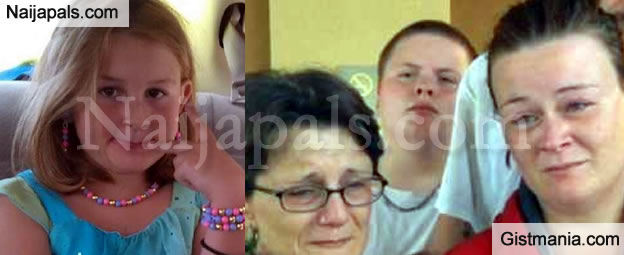 An 11-year-old American boy was in custody for murder on Monday for shooting and killing McKayla Dyer, an eight-year-old neighbour girl, with a shotgun because she would not show him her puppies, authorities said.

The unidentified boy was talking to three girls who were outside the window of his mobile home on Saturday evening and asked one of them if he could see her two new puppies, but the girl refused, according to Jefferson County sheriff GW "Bud" McCoig.

The boy retrieved his father's 12-gauge shotgun, shot McKayla in the chest from the window, and then threw the weapon outside by the girl's body, McCoig said.


"It is a sad, sad situation," said McCoig. "We hope this don't ever happen again."

McCoig said the girl was unresponsive at the scene, and was pronounced dead after being taken to a hospital. The boy, who was unidentified, was taken into custody at his home.


McKayla's mother, Latasha Dyer said that the two children went to the same school in White Pine, about 200 miles (315km) east of Nashville.

She said the family had had trouble with the boy when they first moved to the area.

"He was making fun of her, calling her names, just being mean to her. I had to go to the principal about him and he quit for a while and then all of a sudden yesterday he shot her," Ms Dyer told WATE-TV.


"She was a precious little girl. She was mommy's girl. No matter how bad of a mood you were in, she could always make you smile."

"I want her back in my arms," she said.

The boy has been charged as a juvenile in the case. His name has not been released.

Social media users have however criticised media reportage of the issue, Janet Montgomery said:

"Why is the headline not "Young girl dead because negligent parents allow 11-year-old boy unsupervised access to gun" ?
Posted: at 6-10-2015 06:43 PM (5 years ago) | Gistmaniac