Olajide "JJ" Olatunji (born 19 June 1993), better known by his YouTube username Ksiolajidebt (stylised as KSIOlajideBT) or simply KSI, is an English videogame commentator, comedian and rapper. He is best known for his YouTube channel, which has, as of October 2015, reached over 10.6 million subscribers.Born in Watford, Hertfordshire, he can sometimes be seen wearing traditional Nigerian dress in his videos. His surname "Olatunji" means "Wealth awakes again" in Yoruba.
Before his successful channel, Olajide had a YouTube channel (which is still online) called JideJunior, which he created on 24 April 2008. Olajide opened his current YouTube account on 24 July 2009, with a video about the FIFA video game franchise.[ According to his website, YouTubers such as Wepeeler and Hjerpseth inspired him to start his own YouTube career. His main channel is primarily focused on FIFA, although he plays other games such as Grand Theft Auto V and other PC-based modifications on his secondary channel. Olajide's family often appear in his videos, especially his younger brother Deji and his father.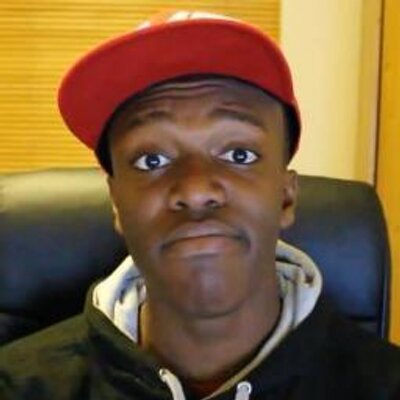 His secondary channel (KSIOlajidebtHD) contains videos of him playing more casual, arcade and horror games. Olajide also sometimes plays with his brother Deji Olatunji, who also owns a YouTube channel called ComedyShortsGamer.According to his website. His videos mostly consist of FIFA gameplay/commentary, whilst playing other games on various platforms with the occasional vlog. He has also appeared on a few of different shows such as BT Sport where he played FIFA with England and Arsenal midfielder Alex Oxlade-Chamberlain.


He also delves into music too, KSI and Randolph released a novelty single on 20 December 2012 as BlacknWhite, called "Sweaty Goals". It reached #20 on the iTunes chart and #68 on the UK Singles Chart.
He directed and appeared in the music video for the Droideka track "Get Hyper", which is used as a segment on his videos where he uses the song when fans request him to "get hyper". The song eventually charted on the UK Dance Chart, UK Indie Chart, and UK Singles Chart.
Sway's track "No Sleep", which features a guest appearance from Olajide, also charted in the UK, narrowly missing the top 40, having been there in midweek.The song was performed at the Xbox One launch party and on the CBBC show Friday Download.On 29 March 2015, he gained his first UK Top 40 single with "Lamborghini" as it debuted and peaked at #30 on the UK Top 100 chart. It became his most successful single.
Problem with this article? Please contact us