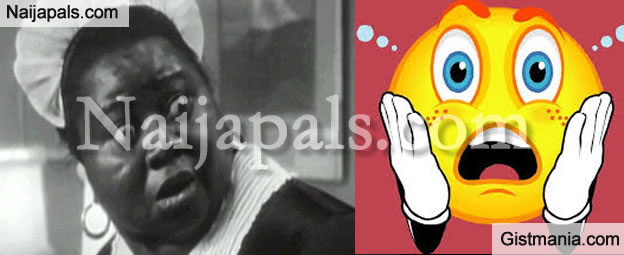 A 21-year-old factory worker, identified as Emmanuel Umanah, was Tuesday apprehended by the Police at Amukoko Divisional headquarters, Lagos, for allegedly molesting an unidentified four year-old-girl.
It was gathered that the police arrested Umanah following a report from the girl's grandmother that the factory worker who was her neighbour, allegedly lured and raped her granddaughter in his one-room apartment on Opeoluwa Street, Mosafejo-Amukoko area of Ajegunle.


Quote

"After preparing food, I did not see my grandchild who I was calling to come and eat. I was still searching for her when a little girl about her age told me she was in Umanah's apartment watching a film.
"I knocked but nobody answered. So, I pushed the door open and behold my grandchild was naked and her body covered up with semen. I raised an alarm immediately and with the help of other neighbours, my daughter was taken to the hospital," the victim's grand mother complained.
However, it was gathered that medical test conducted in an unnamed hospital confirmed that the victim was raped as results revealed she had bruises and semen in her private part.
The suspect, a native of Akwa-Ibom State, said, "I live at No 6, Opeoluwa Street, Mosafejo -Amukoko area of Ajegunle. I am 21-years old. I work at a factory located around Mile 2. I live alone because I am not married.
"I was inside my room watching a film when two little girls came into my apartment. Later, one of them left. I did not know she had gone to tell the victim's grandmother that I was touching her. It was the grandmother of the girl that caught me while calling her to come and eat when they found her inside my room.
"I only released on her laps, I didn't rape her; but the test carried out by the hospital said she had bruises and semen in her virginal. This is the first time I did such and I was caught,"

Umunah added.
The case, according to police sources, is presently being investigated by Amukoko Divisional headquarters as the parents of the victim want the suspect charged to court after proper investigations are carried out.
Published at:
01:38 PM, 25/11/2015 (3 years ago)
Author:

CLARA JANCITA
Problem with this article? Please email reporter[at]naijapals[dot]com or visit our contact page
---