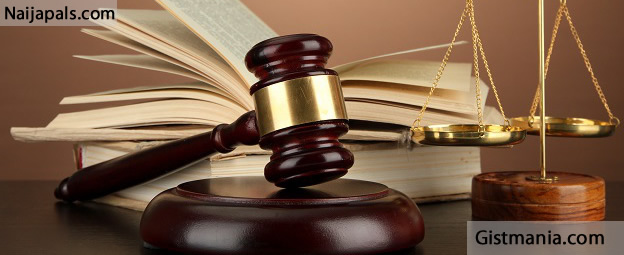 A 42-year-old man who dumped a 49-year-old lover and secretly went and married another woman has landed in prison custody after he failed to refund the money the ex-lover allegedly gave him to set up his business in Lagos State, western Nigeria. He was charged before Isolo Magistrate's court with obtaining under false pretence and remanded in prison custody at Kirikiri. According to police, Gerald Onuimo allegedly defrauded his jilted lover, Christiana Ojukwu, by obtaining N450,000 from her under false pretence.
It was gathered that Onuimo met Ojukwu five years ago and he gave her false hope of marrying her, which prompted her to give him the money to invest in his business.
The incident happened at Fasehun Street in Ago Palace Way Okota, Lagos where they met and lived. When Onuimo's business eventually picked up, he secretly went and married another woman without Ojukwu's knowledge and later informed her that he had got married. Jolted by his betrayal, Ojukwu asked Onuimo to refund the money she gave him to equip his shop in 2011 since he had breached their agreement. Onuimo reportedly refused to refund the money and told her that he had offered her his services worth more than the amount over the years. He also said there was no agreement between them that he would refund her money. Ojukwu went to the police at Ago Palace Way and reported the matter and Onuimo was arrested and charged to court where he pleaded not guilty. The presiding Magistrate, Mrs Joy Ugbomoiko, granted him bail in the sum of N100,000 with one surety in like sum. Onuimo was remanded in prison pending when he will perfect his bail. The matter was adjourned till 12 December, 2015. When our reporter contacted Onuimo on why he breached their agreement, he said Ojukwu was far older than him and too fat, as such his family did not want her.