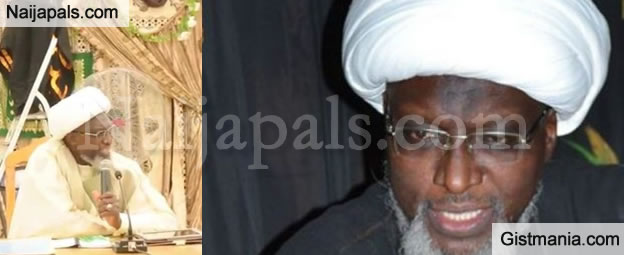 Muhammad Turi, leader of an Islamic shi'ite sect in Kano State, has been reportedly killed. Turi was reportedly killed in a shootout between members of his sect and Nigeria's military. The national spokesperson for the sect, Ibrahim Usman, was also allegedly killed in the reported shootout in Zaria, Kaduna State. Their alleged killing was 'confirmed' by spokesperson for the sect in Kano, Ahmad Saqafa. 'The two important personalities were among the scores of brothers who were killed as martyrs in Zaria,' Saqafa told Daily Trust.

There are fears the face-off between the sect and Nigerian soldiers could escalate into a wider chaos. Kaduna State governor Nasir El-Rufai had called for calm after soldiers and sect members clashed on Saturday. The clash occurred after the Nigerian Army accused members of the sect of an attempting to assassinate Nigeria's army chief Tukur Burutai. At least seven members of the sect were killed in the 'onslaught' that followed after soldiers allegedly ambushed a base used by the sect and opened fire on those found there. Some members of the sect said the death toll is actually 20. We were unable to independently verify this.

There were reports of gunshots as soldiers allegedly tried to arrest the national leader of the movement, Ibrahim El-Zakzaky, on Saturday night. It remains unclear if the sect leader was killed in that incident. It's not the first time the military will clash with Shi'ites who are reportedly well armed. In 2014, at least 34 members of the Islamic movement were killed in a clash with Nigerian troops. Three of El-Zakzaky's sons were reportedly killed in that clash...


Posted: (4 years ago) on 13-12-2015 07:31 PM | Gistmaniac