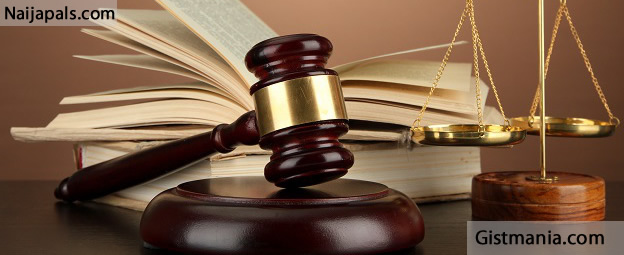 A man in his 70s has shocked many in court after he revealed that he wants to be divorced from his wife for unnecessarily starving him of s*x.

A s*x starved septuagenarian, Mr Tajudeen Giwa, has cried out for help after dragging his wife to an Ikorodu Customary Court in Lagos State to dissolve his marriage of over 40 years for ignoring and starving him of s*x.

He told the court that the wife identified as 63-year-old wife, Karimut, is of the habit of inciting their seven children against him.

"Karimut does not care for me again, she denies me my matrimonial right to sleep with her.

"She gangs up with our children against me, to the extent that they threaten my life on her behalf.

"I am fed up with the marriage and I no longer love her," the petitioner, who resides at No. 1, Idiorogbo Village, Itokin Road, Ikorodu told the court.

However, Karimut denied the allegations saying although her husband did not care well enough for her and their children, she did not want to divorce him.

She revealed to the court that the husband was in the habit of sleeping around with other women and always threatens to chase her and the children staying with them away for no good reason.

"My husband is not a reasonable man and is a very inconsiderate person," she claimed.

The children of the petitioner are four males and three women.

President of the court, Mrs Omolara Abiola, said that the court would do everything within its power to save the marriage which is more than 40-years-old.

"This court is more focused on saving marriages. "
"And it behooves on it to try to secure this union than to dissolves a marriage of such age, with seven children, most of whom are above 30," she said.

Abiola, therefore, urged the petitioner and the respondent to "maintain peace and harmony, pending the determination of the case''.
The Court President added that "Karimut should not ignore her husband as such action usually infuriates men''.

The case was adjourned till March 22 for further mediation and added that some of the children to the respondent should be present at the next hearing.

---
For more scintillating and juicy stories, follow the official Naijapals accounts On Twitter - https://twitter.com/Naijapals and Facebook - www.facebook.com/naijapals
---