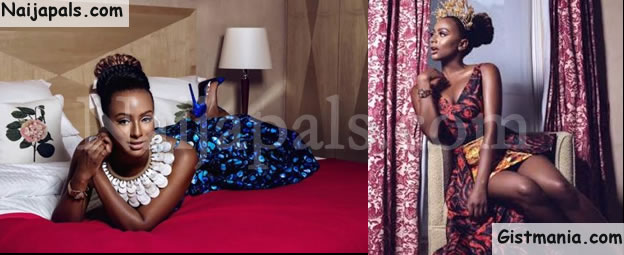 And that was how luck shined on a lucky Twitter user who asked to go on a date with Florence 'DJ Cuppy' Otedola, the daughter of billionaire, Femi Otedola. It all started yesterday, when the popular disc jockey's fan Dammy Twitch begged to go on a date with her.

Quote

"Will you go on a date with me if I get 500 retweets?"

Dammy tweeted at D Cuppy.
She replied him. "Let's make that 1000," she said, and blew him a kiss.

And Dammy started the campaign going, begging his followers to help make his dream come true. "Epp me go on a date with Cuppy," he said in the pinned tweets which grew in hours, and by night of that same day, had reached the required target.


Enthusiastic fans alerted DJ Cuppy, waiting to see if she will keep to her words, and surprising, she did. "You got OVER 1,000 retweeted," she said, adding,

Quote

"Looking forward to our date. I'm thinking Italian?"


And since then, fans have refused to let Dammy hear word as they barrage him with questions, asking when the date will hold. "Wait for it," he said.


Now, we are waiting to see how it all pans out!

What do you think?
---