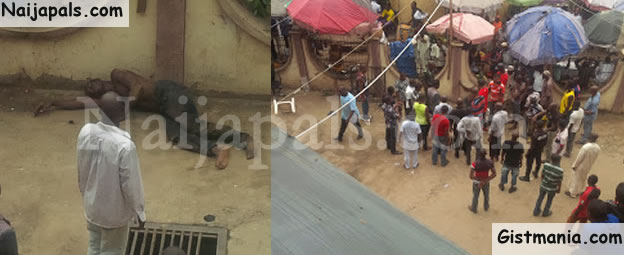 As narrated by a naijapal reader......



Quote

This middle aged man was caught stealing from a shop situated in the Area 1 shopping complex Abuja. He ran into a group of food sellers while trying to escape, was caught and mercilessly beaten by shop owners. He however was saved by a mobile police man repairing his watch nearby. He had fainted by the time I left.'


Everyday for the thief one day for the owner of the house.


---
For more scintillating and juicy stories, follow the official Naijapals accounts On Twitter - https://twitter.com/Naijapals and Facebook - www.facebook.com/naijapals
---