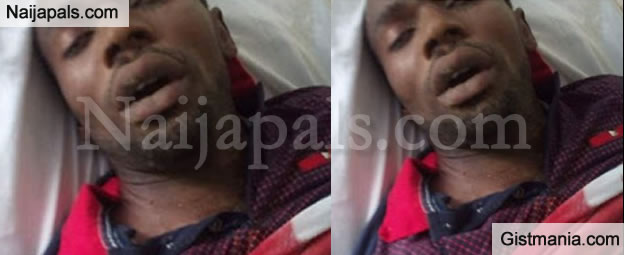 Students of the of the University of Port Harcourt have accused the police of shooting and killing one Peter Ofurum, a final year student in the faculty of Management Science during a protest over school fees.

Ofurum is said to be the newly elected President of Students of Faculty of Management Sciences.
According to some students: "We were protesting peacefully and at a point the police started arresting some of our students. At that point, they took the advantage of that to shoot at our students.

"We were not shooting at them because we didn't have guns. As they were shooting teargas we took to our heels. At a point he (Ofurum) got tired and confused and he could not run again. I saw a fat SARS policeman shoot Ofurum three time on his chest," a student who did not want to be named said.
Another group of students said three students were shot, one dead and three unconscious.

Peter Ofurum


Denty Godwin of faculty of Engineering who spoke on behalf of other students said, "We were just exercising our rights to peacefully protest the injustices meted out on us by the university authority. My mother is a civil servant and they have not been paid for months where will she get the money from?" he quizzed.

He added that "While we were protesting they killed a final year student. I witnessed when they shot him twice at Kilimanjaro junction," he said.
Meanwhile, the Rivers State Police Command have denied shooting and killing Peter Ofurum. The Command's Spokesman, Ahmad Muhammad, said the police only used 'minimal force' to contain the riotous students today.


As seen on twitter
---