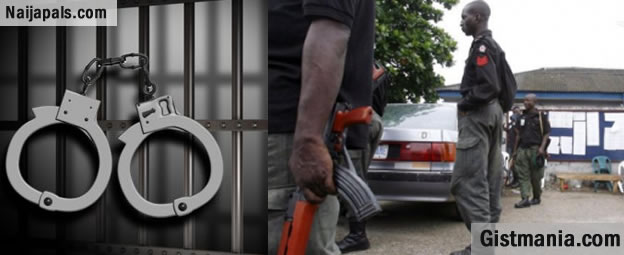 Marijuana smokers on Wednesday 13 April 2016 rescued a school boy kidnapped at a School in Barbanawa, Kaduna South LGA of Kaduna State and burnt the suspect into ashes.
Even though the police in Kaduna is yet to issue an official statement concerning the incident, eyes witness said the intervention of some youth engaged in consumption of illicit drugs such as marijuana, saved the kidnapped boy.



Quote

"The school boy had already been wrapped on a sack, except for the intervention of these boys that engaged themselves in smoking of marijuana to rescue him,"

Grace Bala said.

She said:

Quote

"Weeks before today the stories and pictures of missing children were all over the social media. I kept wondering if at all they were all true not until what happened in Barnawa. I really couldn't reconcile how a fellow human being could actually kidnap an innocent child. Well it happened that the kidnapper today had to meet his maker. I was marveled at the way the youths, the ones we call 'Yan wee wee' (marijuana smoker) rescued the little child who would have been a victim,"

She said.

According to her

Quote

, "Although I do not support extrajudicial killings or any form of illegality but it seemed that killing the kidnappers was the only remedy and deterrent measure available in a society where we are no longer safe in our homes. Though am still troubled and I still relive the gruesome scene of a fellow man been set on fire to burn to death, I hold the government solely responsible because the economy is so hard hence youths have resorted to doing anything just to make ends meet,"

she added.
We gathered that four year old Almustapha Haruna, was kidnapped from LEA Primary School, a school just behind their house, put in a sack and driven away on a tricycle.
---