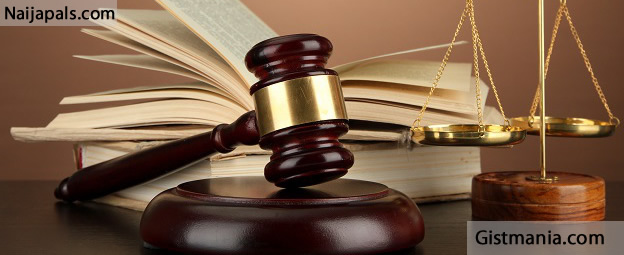 A Jalingo chief magistrates' court on Friday sentenced Dominic Bukuni, 59, a Special Adviser to Governor Darius Ishaku of Taraba State to two years imprisonment for criminal conspiracy, cheating and forgery.

The News Agency of Nigeria (NAN) reportedd that Bebeto Haruna, 32, who was arraigned along with Bukuni, was also sentenced to nine years in jail.

The chief magistrate, Mr Yusuf Babasoro, in a three-hour judgement, said that the prosecution had proved its case beyond any reasonable doubt that the two accused were guilty of the offences as charged.


Babasoro said that Haruna was guilty as charged on the first and second counts for impersonation and cheating which were contrary to sections 132 and 322 of the Penal Code.

He said that the offences attracted a fine of N5, 000 and N10, 000 or jail terms of six months and one year respectively.

The magistrate also convicted Haruna on a three-count charge of fraud to the tune of N3.5million and sentenced him to seven years imprisonment without an option of fine.

According to Babasoro, Haruna defrauded 28 unsuspecting victims of the amount on the pretext that he would assist them to secure employment at the Taraba State University, Jalingo.

The magistrate, delivering his judgement on Bukuni, found him guilty of criminal conspiracy, impersonation and cheating.

He sentenced the convict to two years imprisonment with an option of a fine of N20,000.
Babasoro said that the offences contravened Section 597 of the Penal Code.

Earlier, the prosecutor, ASP Mohammed Ibrahim, in his First Information Report (FIR) filed before the court on March 20, 2013, said that Haruna and Bukuni committed the offences sometime between June and December 2013.

Ibrahim said that the two men criminally conspired between themselves and impersonated Senator Emmanuel Bwacha and the vice chancellor of the Taraba State University, Professor Sani Yahaya, respectively.
---