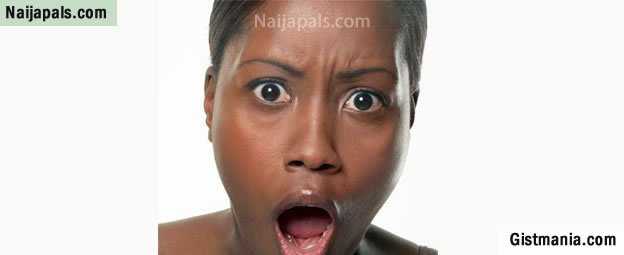 There was confusion recently in Umuajani village, Umudioka in Dunukofia Local Government Area of Anambra State when one of its sons, 60-year-old Charles Maduekwe, who was declared missing for about three weeks, was discovered to have been killed by his own son and only child, Emeka, and buried in a shallow pit.

The accused son, a self-acclaimed pastor, who operates a chapel in his father's house when apprehended by his kinsmen confessed that he committed the abomination, saying that he did it because his late father was in the habit of placing curses on him.

Before the crime was exposed, the young man was plying his trade in a prayer house and respected as a pastor in the area but all these changed as the allegation of his killing his own father came to the open.

The abomination was discovered when for over two weeks the kinsmen of the late Maduekwe could not see him at events in the village and inquired from his son, who told them that he travelled.

One of the kinsmen said: "When we asked him again, he said he travelled but when you looked at him ,you would know very well that he was lying. His mouth was shaking and he actually betrayed his innocence. We moved to his father's house and there we saw some fresh sand covered with leaves and we asked him what he did there, he said he dug pit toilet there but his father said he should close it and he did so.

"People became suspicious and we decided to unearth the pit and at a level confusion came in and many said there was nothing there but one of us said no we should continue that he perceived some odour and they continued and in a short time the foot of the man was seen and the boy wanted to run but the youths stopped him and pounced on him.

"He confessed that he killed his father and put him into the pit, he also said that the pit took him four days to dig and that he killed him because he cursed him."

The decomposing body of the late Maduekwe was later exhumed and reburied after the people performed some traditional rituals and cleansed the land.

However, Emeka was rescued from the irate youths of the community who wanted to lynch him and handed over to the police.

One of those who spoke to Oriental News on condition of anonymity said: "I interviewed the boy myself with my phone, I asked him; why did you kill your dad, what did he do that you killed him? He said his father used to curse him. I asked him, how long it took him to dig the pit and he said it took him four days."

On his personal bitter experience with Emeka some months back, he said: "I lost my car in Lagos, my car broke down and I parked it in one filling station, it was a tyre problem. I went to the house to collect money and buy tyre but by the time I returned to the place I did not see my car again. The security people I paid said they did not know who took my car away. I called the village and informed them of what happened to me and some people advised my family to go to the young man (Emeka) that he is a seer that he would tell them what happened.

"Surprisingly, when I called again they told me that the boy said I was the one that sold my car. They invited him to my house and he said that as he was talking to them then, I was in a club enjoying with women. I got annoyed and after finishing with reports and documentations with the police, I came back home from Lagos.

"I told them that I wanted to go and see the pastor that said I sold my car, but luckily after two days I returned, he came to my house and my wife gave me sign that, that is the pastor. He came into my sitting room and immediately lay flat on the floor begging me to forgive him, that he was the pastor that gave the message, but that on returning to his house after the message, the spirit he worked with started flogging him and asked him to go back and plead for mercy, as his message was false, and that was why he came to plead for forgiveness.

"But already he had caused a lot of problems in my family. He told my wife many things, including that I was not her real husband, that my wife should go and look for her real husband. Because of the kind of person I am I said go, you said those things in the presence of many people who are not here now that you are pleading for forgiveness. I said go if God forgives you fine, if not you are responsible for what you have said, I have forgiven you for the falsehood against me and I left it at that. I am surprised that people are saying he sees vision; in my case he was a false prophet and what is happening now has confirmed my stand that he is not a real pastor.

"This same boy when he was in school at St. Marys Ifitedunu, he was reported to have done so many things including magic. In a case he was said to have through magic caused disappearance of his classmate's penis and after he was beaten and threatened he made the penis return to its position. There are also stories linking him to homosegxwality, and all these are not attributes of a true pastor."

A classmate of Emeka at St Marys Ifitedunu who also pleaded anonymity confirmed the story of the missing penis, noting that the young man caused a lot of havoc in their school that brought punishment to them then.

In the two rooms which he used for his business, all manner of native doctor items, rosary, Virgin Mary picture, various colours of candles, people's pictures and names were found, he said.


---
For more scintillating and juicy stories, follow the official Naijapals accounts On Twitter - @Naijapals and Facebook - www.facebook.com/naijapals
---
Posted: at 11-05-2016 06:26 AM (6 years ago) | Addicted Hero