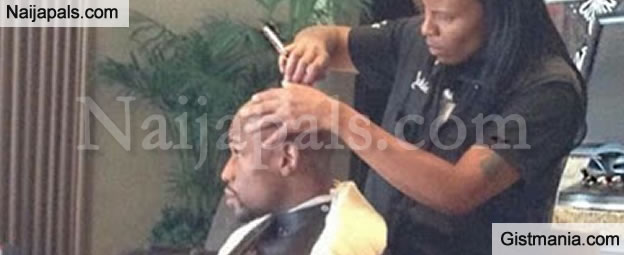 The wrestling champion Floyd Mayweather spends $1,000 to cut his hair and this happens 2-3 times weekly. Floyd Mayweather is never gonna stop torturing us normies with his swag ... first it was cars, then it was food, now it's his haircuts ... which COST $1,000 BUCKS A CHOP .
We spoke with Jackie Starr -- Mayweather's personal shape up queen while in training and out -- who tells us Mayweather pays a pretty penny to look so pretty.
"It's $1,000 per cut." Starr says she met Floyd in 2001 but didn't start splitting his wig until 2009, in which time she's become the only barber who cuts his hair home or abroad ... MULTIPLE TIMES PER WEEK.
"I cut his hair two times a week, three times is pushing it, but then it also depends on the occasion." Adding, "If he's in training I will cut him Monday, Wednesday and Friday."
Do the quick math people ... that's up to $3k per week ... to cut one man's hair. Great work if you can get it ... but you probably can't get it.

Posted: at 16-05-2016 09:55 AM (4 years ago) | Hero