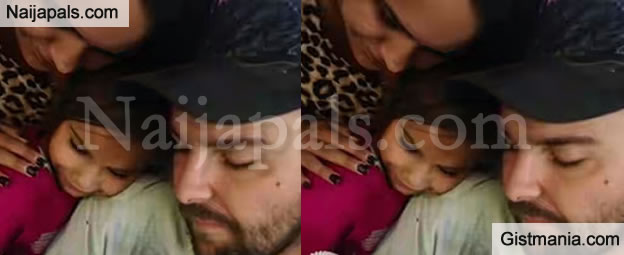 A mum is giving the ultimate gift to her son who is desperate for a baby by giving birth to it herself. Michelle Hearnden's son Dan and his partner Kyia Kuiper tragically lost a baby last year and dearly wanted another. But when Kyia was warned it could kill her, Michelle stepped in to be a surrogate .
The 47-year-old says that she was more than happy to help, and is carrying the baby for the couple after giving birth to NINE of her own children.

Thanks to the family's financial constraints, 27-year-old Dan and his 25-year-old partner are fundraising to help with the costs of the birth. Dan and Ms Kuiper's six-month-old baby Rayah was just 620g when she passed away due to premature birth and chronic lung disease in 2015.
Following the death, Ms Kuiper was diagnosed with antiphospholipid syndrome which caused clotting in the baby's placenta and also gave Ms Kuiper multiple mini strokes, the couple explained.



Quote

"We have been told if we try to conceive naturally Kyia may die due to clotting so my mum has made the decision she would like to be our surrogate and carry our baby for us through IVF Australia in Bondi.

"Being on a single wage with a mortgage and car repayments makes it impossible to save and mum is getting closer to the big 50 mark so I thought I would see if we can speed all this up."
"As a mother of nine, I could never imagine not being able to have children," she told us . Ms Kuiper, already a mum to Hayley from a previous relationship, says: "She's just an amazing person to just selflessly say 'I'll do it'."



Now the trio are preparing for counselling as Mrs Hearnden carries the embryos implanted using IVF using Ms Kuiper's eggs and her son's sperm.



Quote

"If it was for myself I wouldn't have any more children,"

she admits.

Quote

"But I only have to go through the pregnancy and labour and I'm all good with that."
---
Posted: at 24-08-2016 11:37 AM (6 years ago) | Hero