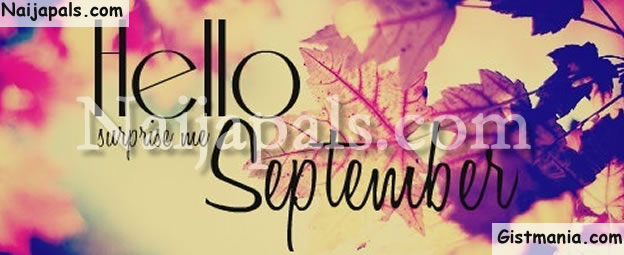 Just Like the Eagle,
You'll fly Like Gold,
You will be Valued Like the Sun,
You shall shine bright Like the river,
You shall flow unlimited Like the Palm Tree,
You shall Flourish and like Money, You shall be Useful


Try to make your new month
as bright as moon
as gay as butterflies
as colorful as rainbow
as lovely as flowers
as happy as birds.
Patience is the key to all doors of success,
Patience teaches us the art of hard work,
We should do this practice, so we can find the
real concept of success and happiness.
Enjoy your new month @ full extent

May your new month be filled with Happiness, Love, Good Will and all kinds of success.

Happy New Month everyone............
---
For more scintillating and juicy stories, follow the official Naijapals accounts On Twitter - @Naijapals and Facebook - www.facebook.com/naijapals
---